Close
Have your say on planning policy
Have your say on planning policy
Coronavirus (COVID-19): Arrangements for Planning Policy (Spatial Planning and Housing Strategy)
While social distancing measures are in place in the UK, we have suspended consultation on planning policy. This will be kept under review.
The Spatial Planning and Housing Strategy Team are working away from the office and are available to contact by email. Please use lucygreenfield@gateshead.gov.uk or chriscarr@gateshead.gov.uk during this time.
Gateshead Quays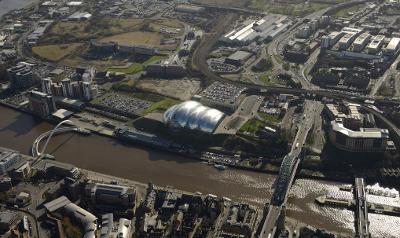 We are making the Gateshead Quays Development Framework available from the 25 November 2019 to the 3 January 2020.
This includes proposals for several developments including an arena, regional convention centre, hotels, bars, offices and restaurants and improved public areas.
Consultation on this Framework took place between the 9 September and 8 October 2019. Comments received have been taken into account and summarised in the report below.
If you wish to make representations at this stage, please do so by the 3 January 2020 by writing to Gateshead Council, Spatial Development, Regent Street. Gateshead, NE8 1HH or by emailing ldf@gateshead.gov.uk
View the framework
You can view the draft development framework by downloading the document below, or during office hours at Gateshead Civic Centre and Gateshead Central Library.
Documents
Gateshead Quays Development Framework 2019 [7.46MB]
Gateshead Quays Development Framework Consultation Statement 2019 [2.28MB]
If you have any queries please email us on ldf@gateshead.gov.uk
---
Making Spaces for Growing Places
We have submitted our Making Spaces for Growing Places Local Plan document and associated evidence for inspection to the Secretary of State on 12 April 2019.
Planning Inspector Joanna Gilbert MA (Hons) MTP MRTPI has been appointed by the Secretary of State to conduct the examination of MSGP.
Examination hearing sessions were held at Gateshead Civic Centre between 1 and 11 October 2019.
Further information about the examination
If you have any queries please email us on ldf@gateshead.gov.uk