Have your say on planning policy
Gateshead Quays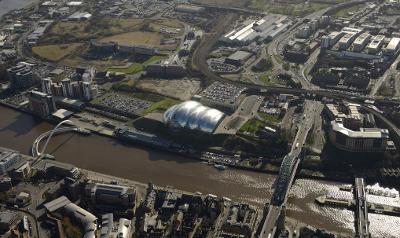 We're consulting on a planning framework to inform the development of Gateshead Quays from Monday 9 September to Tuesday 8 October 2019. This includes proposals for several developments including an arena, regional convention centre, hotels, bars, offices and restaurants and improved public areas.
View the framework
You can view the draft development framework on the consultation portal or during office hours at Gateshead Civic Centre and Gateshead Central Library.
Join the conversation
We will be live on Twitter to answer your questions on Tuesday 17 September from 4pm to 5.30pm. Follow us to join the conversation.
Attend our event
We're hosting a drop-in event on Thursday 26 September from 3pm to 7pm at St Mary's Heritage Centre. Come along to view the proposals and chat to officers.
If you have any queries please contact us on ldf@gateshead.gov.uk
Making Spaces for Growing Places
We have submitted our Making Spaces for Growing Places Local Plan document and associated evidence for inspection to the Secretary of State on 12 April 2019. Further information about the examination.
If you have any queries please contact us on ldf@gateshead.gov.uk