Find a job in Gateshead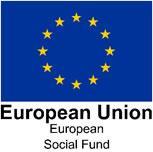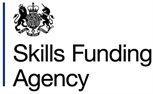 Economic Development are responsible for leading the Council's efforts to create a strong, sustainable and inclusive economy and that includes helping our residents to take positive steps towards and into work to maximize potential.
How do we help?
Our dedicated recruitment service has excellent links with local businesses. We work closely with businesses to match job seekers to the opportunities. Under our recruitment offer, we are then able to share these opportunities as below.
If you're interested in any of our listed vacancies, please email clairecook@gateshead.gov.uk and state which vacancy it is that you are expressing interest in and Claire will contact you to discuss further.
If you are a business looking to recruit, then please contact Claire to find out how our recruitment service can support you.
Please note that this is not a comprehensive list of the wider opportunities within Gateshead. Please refer to local job websites for further opportunities.
Current vacancies
Title
Hours
Location
Salary
Details

Customer Service Adviser

Full and part time roles
Gateshead
Various
Working in one of two call centres in Gateshead, this company are looking for call centre advisers to join their team. Please contact Claire Cook for further details
Personal Assistant
16 hours per week minimum to be worked as part of a 24 rota
Wardley
£9.00- £9.50 p/h depending on experience

Based in Wardley, the successful applicants will work within an established 24/7 staff team to support in all aspects of daily living.

You must be able to drive and will be required to drive mobility car. A clean driving licence is a must due to insurance requirements.

For an application form or for further information, please contact the Direct Payments Team at dprecruitment@gateshead.gov.uk or call 0191 433 2314

Personal Assistant
21 Hours per week across a two week rota
Ryton
Based in the Ryton area, the successful candidate will assist and work closely with a disabled woman in her own home to enable independent living. Duties and requirements will be to assist with making meals, domestic tasks and to support with attendance at social activities, medical appointments and to attend College.

Companionship will be a large part of this role but there will be some elements of home care involved as well.

Daily work will be in and around the employer's home, and out and about in the community, some flexibility with working times will be required to cover sickness and holidays.

For an application or for further information, please contact the Directed Payments Team at directpaymentenquiries@gateshead.gov.uk

Go Reboot Course

Tech/Digital/Games

1 Week Course

Starting Monday 18th March 2019

9:30-2:30pm Monday - Friday

PROTO Business Centre, Gateshead
N/A

Gateshead Council are working in partnership with Sunderland Software City to deliver a free 5 day course, Go Reboot , in Gateshead for anyone wanting to get into a career in digital/games

This course is suitable for anyone who is unsure about what career options are available to them but who has an interest in IT/Tech/games.

This is a unique, free 5 day course to inspire, educate and connect people in the area with tech/digital businesses in order to help you find employment.

The Go Reboot course will run w/c 18th March in PROTO (Abbotts Hill, Baltic Quarter, Gateshead NE8 3DF)

The course is 5 days - 9:30am - 2:30pm Monday - Friday

If you are interested, please register directly to Jill McKinney jill.mckinney@sunderlandsoftwarecity.com