Find a job in Gateshead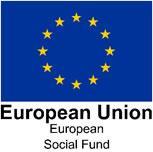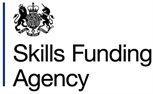 Economic Development are responsible for leading the Council's efforts to create a strong, sustainable and inclusive economy and that includes helping our residents to take positive steps towards and into work to maximize potential.
How do we help?
Our dedicated recruitment service has excellent links with local businesses. We work closely with businesses to match job seekers to the opportunities. Under our recruitment offer, we are then able to share these opportunities as below.
If you're interested in any of our listed vacancies or require further information, please email clairecook@gateshead.gov.uk and state which vacancy it is that you are expressing interest in.
If you are a business looking to recruit, then please contact clairecook@gateshead.gov.uk to find out how our recruitment service can support you.
If you are looking for a Gateshead Council vacancy, please refer to our main homepage and click into the section 'Find a Council Job' https://www.gateshead.gov.uk/article/3798/Find-a-council-job
Please note that this is not a comprehensive list of the wider opportunities within Gateshead. Please refer to local job websites for further opportunities.
Current vacancies
Title
Hours
Location
Salary
Details

Customer Service Adviser

Full Time
Gateshead
Various
Working in one of two call centres in Gateshead, this company are looking for call centre advisers to join their team. Please contact Claire Cook for further details
Apprentice Forklift Truck Engineer

08:00 - 16:30pm

Monday - Friday

Team Valley, Gateshead
Apprentice NMW

This is an excellent apprenticeship opportunity for someone looking to train in undertaking the service and repair of materials handling equipment and plant machinery. Based in Gateshead, the successful candidate will complete full NVQ training attending further development courses as and when required.

For a full job description or to apply for this post, please email clairecook@gateshead.gov.uk

If applying please email a relevant CV and accompanying Cover Letter

Office Administration and Sales

09:00 - 17:00pm

Monday - Friday

Team Valley, Gateshead
NMW

This company are looking for an enthusiastic and positive individual, who would be willing to learn about the business and industry and to grow within the team. The ideal candidate would support the business with a range of administration duties whilst dealing with sales and marketing.

For a full job description or to apply for this post, please email clairecook@gateshead.gov.uk

If applying please email a relevant CV and accompanying Cover Letter

Graphic Designer

Flexible

Gateshead/Newcastle
Dependent on experience or this role can be offered as part of University/College placement

This is a unique chance for a Graphic Designer with keen fashion experience to join a thriving and growing company in Gateshead Newcastle where you will undertake a broad range of bespoke design.

As a Graphic Designer, your role will primarily sit within the design team as well as marketing, creating content and ad campaigns

For this role, you will need strong experience in using Adobe Creative suite (Indesign, Photoshop and Illustrator). Wilcom and expert stitch manager desirable but not essential as training will be provided.

This role can also be offered to Fashion/Graphic Design students to support with work placements. (Students must possess experience/knowledge of the above)

Email clairecook@gateshead.gov.uk for further information or to apply please email Claire your CV/Portfolio and a cover letter to support your application