Gateshead Awards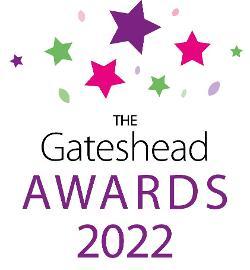 Gateshead is a fantastic place with amazing people. Many people are demonstrating their local pride by going the extra mile to help their community to thrive.
The Gateshead Awards - presented annually by the Mayor of Gateshead - celebrate all those who, in whatever way, have made a real difference to the lives of others in the borough.
The Gateshead Award recognises the hard work and dedication of volunteers, carers and everyone else who goes out of their way to make the borough a better place to live, work and visit.
The shortlist for the awards has now been finalised and we would like you to vote for your winners. Find out more about the nominees in each category.
And your winner is...
One vote per email address. Closing date for all entries is Friday 10 May 2019.