Gateshead Awards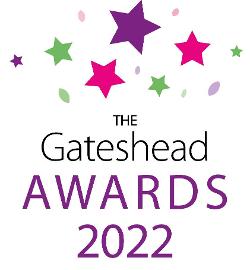 Gateshead is a fantastic place with amazing people. Many people are demonstrating their local pride by going the extra mile to help their community to thrive.
The Gateshead Awards - presented annually by the Mayor of Gateshead - celebrate all those who, in whatever way, have made a real difference to the lives of others in the borough.
The public will vote for category winners from a short list selected by a specialist panel.
The winner of the Lifetime Achievement award will be chosen by the panel.
Winners will be announced at the first virtual Gateshead Awards ceremony which will take place later in the year.
Please note that the nominations shortlisted during last year's cancelled awards will be carried over into this year's submissions.
Nominations for the Gateshead Awards 2021 are now closed.
For further information please email the Civic Officer and Mayor's secretary at mayorsoffice@gateshead.gov.uk or phone 0191 433 2011.