Starting your story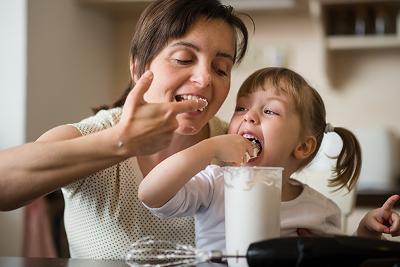 We're so pleased that you are considering becoming a foster carer. As a foster carer you can make a huge and positive contribution to the life of a young person. Finding out more about fostering is your first step in this journey, read on to find out more about the steps towards becoming a foster carer.

What to expect
Many of our children needing a family have experienced difficult early lives, this can affect their behaviour and development. Foster carers need to offer lots of love and patience to help a child settle into a new home. Most children benefit enormously from a warm and loving family and make progress in all aspects of their development during their time with their foster family.

Where do foster carers fit in?
The building blocks for a positive future for a child in care come from everyday life. There are many reasons why a child or young person can't be with their birth family. By fostering a child you can help them stay in their community, their school and close to their family and friends. We need more foster carers to make this happen.

How long does it take?
The full application process usually takes between six to nine months. This can depend on factors such as your availability to meet your social worker. The assessment needs to be thorough to ensure that we approve carers who can meet the needs of our children. We're in this together. You'll be supported throughout the process by our team of specialist staff who will be more than happy to answer any questions that you have along the way.
We would love to hear from you, get in touch with us today by phone, email or via our enquiry form.
Call us on 0191 433 8333
Email: fostering@gateshead.gov.uk
If you're not ready to talk to us just yet why not come to one of our fostering information evenings held every two months. There's no obligation to attend but it's a great way to help you decide if fostering could be for you.

What happens next
This is the typical journey you can expect once you make an initial enquiry about fostering.
Step 1: Initial telephone call
A member of the fostering team will be in touch by telephone to ask you for a few more details. This typically takes about 20 minutes, we can arrange this at a time that is convenient for you. If you decide that you would like to find out more about becoming a foster carer then we'll then send you our information pack and will arrange a home visit.

Step 2: Home visit
One of our social workers will visit you at home to find out more about you. This is an opportunity for you to ask any questions or to discuss any concerns you may have. We'll talk you through the training and assessment process and make a decision about whether we feel fostering is right for you. If you're going ahead, we'll arrange your preparation training.

Step 3: Preparation training
Once we reach this stage you'll be invited to attend the two-day preparation training course. This will help you to understand more about the needs of young people who need to be fostered. At this point we'll also start your background check with the police and further reference checks which we're required to do by law.

Step 4: Your assessment
Your assessment will begin and you'll be allocated a social worker who'll work with you to prepare a report for the fostering panel. This stage involves a series of further visits to your home, usually eight to ten sessions that may take up to two hours each. Visits also include meetings with others who live in your home.

Step 5: Fostering panel
Once completed, your assessment will be discussed at the Fostering Panel which is made up of people who have a personal or professional connection with fostering. They will make a recommendation on whether you should be approved as a foster carer.

Step 6: Final decision
The final decision will be made by the agency decision maker. If you are approved as a foster carer, you'll be linked with your supervising social worker who'll discuss with you the children who need to be fostered before moving on to your placement. If you're not approved as a foster carer your social worker will explain the reasons for this and will tell you how you can appeal the decision.

Step 7: Congratulations
Your supervising social worker will begin working with you to find a match with a child or with children needing placement. You will be welcomed into our family of foster carers - your story starts here!

Your story starts here
The first step to becoming a Foster Carer in Gateshead is to fill out our fostering enquiry form. A member of the fostering team will then contact you to gather some further details.
Get in touch