Could you foster?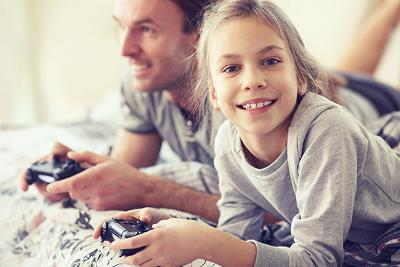 There's no such thing as a typical foster carer. Our carers come from all walks of life, just like the children who need to be cared for. We're looking for people who are patient, flexible, understanding, determined and keen to learn. Your individual qualities and what you can offer to a child or young person are what matter to us. There are some criteria you need to meet before you can be consider becoming a foster carer.

To be a foster carer you must:
be over 21 years of age and fit and active enough to care for a child. There is no upper age limit though you need to be able to meet the needs of the child.
have a separate bedroom suitable for a child or young person (unless you are fostering a baby or child up to two years of age in which case the child can sleep in a cot in your bedroom).
be a full-time UK resident or have indefinite leave to remain.
have the time and commitment to give to a child or young person.

Other factors we consider:
are you fit and in good health to foster now and for the foreseeable future? You may have an illness or disability, this will not prevent you from becoming a foster carer as long as you can meet the needs of the child.
can you financially provide a child or young person with a secure base?
is your home suitable and safe for a child or young person?
do you have friends and family who can support you to foster?
what experience with children and young people do you have? This can be through family, work or volunteering.

We'll also take a look at your past, for example, whether you have lived abroad and have any previous convictions. You must let us know of any convictions or cautions that you have. Certain minor offences or cautions may not prevent you from becoming a foster carer. If you haven't provided this information at the start we will be unable to proceed with your application.
Offences causing harm to a child and of violence or sex offences will prevent you from fostering.

As a foster carer:
you may be married, single, divorced or in a partnership. Lesbian, gay, bi and trans people are also eligible to foster, as individuals or as a couple
you may have your own children or be childless
you may own your own home or rent
you may be employed or unemployed. You must however be able to meet the needs of the child (for example by transporting to school, facilitating contact visits and activities and attending relevant meetings).
you may be of any race and culture - to reflect the race and culture of the children we look after. We do ask that you are able to communicate in English
you may or may not be religious
you don't need specific qualifications. Your life experience, skills and personal qualities are what we consider
you don't have to live in the borough of Gateshead to foster with us. We consider applications from people who live within a thirty-mile radius of Gateshead Civic Centre
you must have a smoke-free home. If you are looking to foster children up to the age of five you will not be able to smoke at all. If you do smoke and wish to foster older children your home must remain smoke free.

Your story starts here
The first step to becoming a Foster Carer in Gateshead is to fill out our fostering enquiry form. A member of the fostering team will then contact you to gather some further details.
Get in touch