The Avenues, Saltwell selective
Designation of The Avenues
The Saltwell ward contains the highest number of properties within the private rented sector within Gateshead. Monitoring and analysis of data collected for the area tells us that there are other areas within central Gateshead that are demonstrating indicators of low housing demand that may benefit from the intervention of selective landlord licensing such as:
low demand
high levels of occupancy turnover
empty properties
property value
We did not propose to seek designation in this area on the grounds of anti-social behaviour (ASB). However, as there is evidence that the area is disproportionately affected by ASB then support will be targeted as part of the proposed scheme to help reduce these problems as well as addressing refuse and fly tipping.
We consulted with residents, landlords and agents who live, own or manage properties in The Avenues in relation to the designation of the area and we asked their views. A clear majority (81%) of responding residents (mainly owner occupiers and private tenants) agreed that there is a need to licence private landlords in The Avenues.
The scheme will be implemented over three phases:
Phase 1 - 30 October 2018 - 29 October 2023
Phase 2 - 30 October 2019 - 29 October 2024
Phase 3 - 30 April 2020 - 29 April 2025
Odd numbered properties only on Rectory Road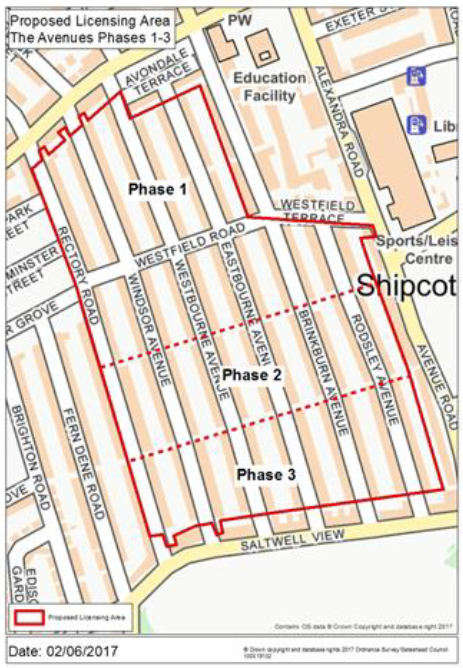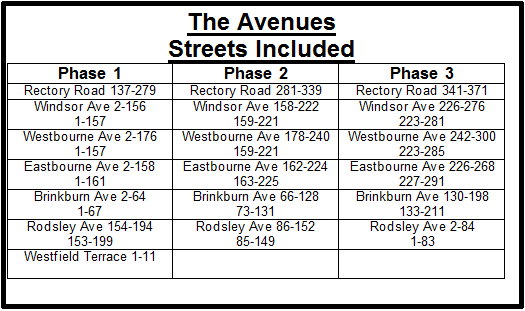 Public notice document