Our collections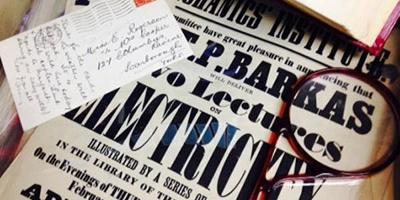 Join the library
Find or renew books
Want to find out more about the history of Gateshead? We have a large local history collection at the Central Library
Local History Collections at Central Library
History books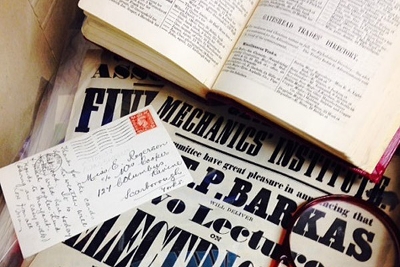 We have over 10,000 books about the history of Gateshead and the North East. A small selection are also available to borrow from the Central Library and branch libraries.
Search our catalogue to find local history books
Historic maps
We have a large collection of historic Ordnance Survey maps which you can just drop in to view. We also hold a range of other maps and plans: we recommend making an appointment to view these.You can visit our Local studies catalogue and search for maps to see what we hold.
Newspapers
View over 60 local newspapers dating from 1760 to present day. See our full list of local newspapers
We recommend booking ahead to ensure a microfilm reader is available. Email us at libraries@gateshead.gov.uk to make an appointment.
Special collections and manuscripts
Visit our Local Studies catalogue and search for collections and manuscripts To arrange to view our special collections and manuscripts email us at libraries@gateshead.gov.uk to make an appointment. Where possible please provide a reference number from our catalogue.
Images of Gateshead
We have thousands of historic images of Gateshead available online. Take a look at our Local Studies site. Many images are available to buy.
Local History Events
We hold regular local history talks, tours, displays and workshops as well as an annual local history festival.
Visit our Events page to find out details of all our local history events.
Community projects
We also support community groups and local organisations to access our collections. Staff can provide guidance on accessing resources, tours and tailored sessions. Contact us to find out more. Email us at libraries@gateshead.gov.uk
Family history records
Visit our Family History pages to find out about our collections, events and family history support.
Research services
If you're unable to visit the library, staff can answer quick enquiries free of charge. For more detailed research, a fee will apply.
Gateshead Libraries
Central Library, Prince Consort Road, Gateshead NE8 4LN
0191 433 8410
Give us your opinions: Your Views Matter