Traineeships
Traineeships
A Traineeship is designed to get you invaluable experience in order to progress to an Apprenticeship or full time job. To apply simply complete the form and one of our team will call you back.
Apply for a Traineeship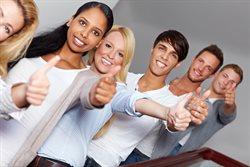 The flexibility of this programme allows you to gain experience in any vocation. As part of a Traineeship you will complete a three day per week work placement with a local employer, learning a particular job which will look great on your CV.
A Traineeship can last between two and twelve weeks. Once you have completed a Traineeship you are in a perfect position to apply for some of our Apprenticeships, having gained the relevant experience and skills to be successful in the job.
We can guarantee you an interview with one of our many employers once you have completed your Traineeship. If you are between 16-18 we will also fund a weekly travel pass and offer you a cash bonus too.
Contact us
0191 433 8727
07825 552 087