Sunderland Road
The Sunderland Road area has a mixture of homes, commercial premises and open space. It spreads from Herbett Street in the west to Fox Street in the east, and is close to the Banky Fields.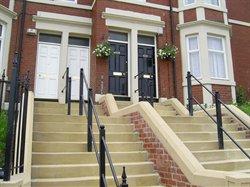 Most of the houses in the area were built in the late 19th century or early 20th century, and many are traditional terraces or Tyneside flats. There are also two tower blocks - Tennyson Court and Newbolt Court - to the west.
Sunderland Road is home to a number of retailers, with a general store, off licence, pubs, post office and other shops on its front street. There are also car repair and garage services at the end of the road.
The neighbourhood has lots of open space. The Banky Fields spreads through Felling and up to Deckham, while pockets of smaller green space are across the area.
Neighbourhood Action Plan
The Sunderland Road Neighbourhood Action Plan identifies the main challenges facing this neighbourhood as:
falling property values
low levels of home ownership
high numbers of empty properties
growing numbers of abandoned properties
lots of people moving in and out of the area
We've developed a number of projects to tackle these problems and improve conditions in the wider neighbourhood. These projects are:
external block improvements
new build houses to offer larger family homes
neighbourhood management
better regulation of private sector landlords and tenants
selective demolition of a small number of properties
new and improved open space
Changing places
Lots of work has already been done to improve conditions in Sunderland Road.
So far we've:
improved the appearance of around 130 properties through the block improvement scheme
started work to build 165 new homes and 30 apartments at Bishops Park
demolished some properties to make way for new build homes
introduced the Selective Licensing of Landlords to improve the quality of private rented accommodation
worked with local Street Representatives to improve the quality of life in the neighbourhood