MakerPlace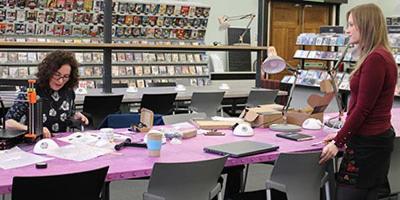 Join the library Find or renew books
Imagine. Design. Make.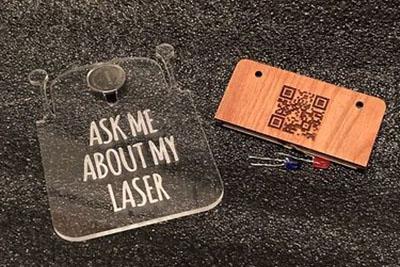 Our new MakerPlace is taking shape!
Designed to give children and adults the opportunity to use our computer-controlled equipment to turn ideas into reality, you can:
print and cut t-shirt designs
laser cut wood and acrylic designs
create and produce 3D objects
quilt and embroider with our computerised sewing machines
code
We will be running an exciting range of workshops, taster sessions and equipment specific drop in sessions for some hands-on learning. Individuals, groups and schools can all participate.
Who can use it?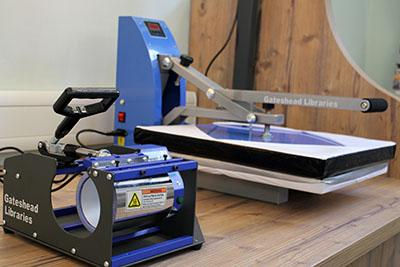 If you're over 16 you need to be a member of the library (it's free to join) and attend one of our workshops or sessions to familiarise you with each piece of equipment you're interested in using. After that, you can book ahead or come along to one of our drop-in sessions and a member of staff will get you started.
Children and young people under 16 can use the equipment during library run workshops and activity sessions - use our listing to find out more.
If you're a school or community group, get in touch and we can deliver sessions tailored just for you.
What equipment do we have?
Currently the equipment which will be available to use includes: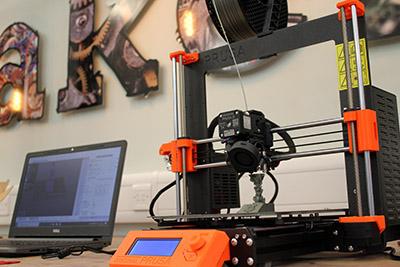 Epilog Helix 40W laser cutter
Prusa 3D Printers
Sawgrass Virtuoso A3 sublimation printer
Stahl Heat Press
Cricut Maker Digital Cutter
Roland BN-20 Printer/Cutter
Mug Press
Soldering Station
Janome Atalier 9 Sewing Machine
Janome DC360 Sewing Machines
A3 Light Box
There is still more to come so get in touch if you have any queries
Where are we?
MakerPlace is located in Gateshead Central Library situated next to the Sound Gallery. We are open through library opening hours - currently by appointment only. Please ring or email us to arrange your visit.
For more information contact us