Lanchester Wines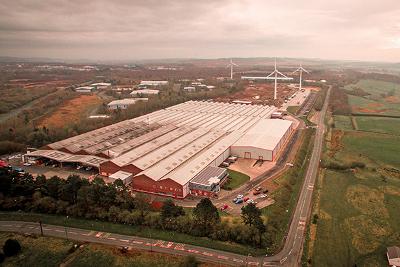 Locally-based wine merchant and importer, Lanchester Wines, is one of the few companies in the UK which not only generates its own green energy, but actually contributes more energy to the National Grid than it uses.
The company has four wind turbines producing 5.5million kWh (kilowatt hours) of clean, renewable electricity per year. Around 42% of this electricity to run operations at its Greencroft Estate, home to Lanchester Wines and its sister businesses Greencroft Bottling and Lanchester Gifts. The remainder - enough to power 800 family homes - is fed into the National Grid.
The company also has a 41 kW solar array on the roof of its office complex producing enough clean electricity to cover day-to-day electrical use.
Lanchester Wines has three warehouses in Gateshead, two of which are close to the River Tyne, which have been installed with 4m watt open loop water source heat pump system - the largest of its type in Europe. These take geothermal heat from water in disused coal mines to provide warmth for the buildings.
Director, Adam Black, explains: "We believe every business has a duty of care to minimise its impact on the environment and we identified our business' greatest opportunity to make a change is through minimising our reliance on fossil fuels.
"There isn't a 'one size fits all' solution so we approach every opportunity, investing over £8million in renewable heat and energy generation at our sites across the North East of England.
"Because being carbon neutral is just the beginning."