Local history resources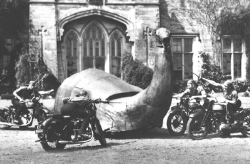 St Mary's Heritage Centre and Gateshead Central Library both have an extensive collection of local history material. We also have smaller collections at all our branch libraries.
St Mary's Heritage Centre specialises in family history and the history of the immediate area. Our collections at the central library include:
books
pamphlets
local newspapers
original manuscripts
maps, plans
illustrations
posters
photographs
You can book space for private research, with bookable microfilm readers and computers available. The central library houses the majority of our resources and facilities.
We are happy to help with your enquiries. For those that need research, please contact us by email or post rather than by phone. This way we are able to give a better service.
We are happy to receive phone requests for general enquiries or to provide an update about an existing enquiry.
Visit our birth, deaths and marriages page if you want to search the historical indexes or order a certificate.
Tyne and Wear Archives Service (TWAS) collect and manage original documents on behalf of the five Tyne and Wear local authorities.
The archives include local authority records, such as:
minutes
building plans
school records
hospital records
records of magistrates
other court, business and industry records
They archives also have collections of:
church and chapel records (including registers of baptisms, marriages and burials)
records of local organisations
private papers of individuals and families from all walks of life
Contact us
Local History Service
Gateshead Central Library
Prince Consort Road
Gateshead
NE8 4LN

0191 433 8430
libraries@gateshead.gov.uk