Close
Employment Services
Employment Services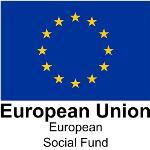 Since 1997 we have helped over 25,000 Gateshead residents move closer to or into work by providing employment support across the borough.
We are supporting the Council's efforts to create a strong, sustainable and inclusive economy by helping our residents to take positive steps to maximise their potential and thrive.
If you're unemployed and looking for work, trying to secure your first job, or just starting to think about work as an option. We can help.
The support we offer is tailored to your needs and recognises that everyone's circumstances are different - there is no 'one way' back to work.
If it's not a quick fix we will give you the support you need to overcome problems that are keeping you from getting a job. This could include:
information and advice
coaching and mentoring
health and wellbeing
debt and money management advice
help with digital skills
work experience
Here to help
Our change coach, Neil Pilkington, explains how our team can still provide help and support during the current Covid-19 pandemic.
Read some of our success stories
We aim to help and support residents to achieve their work, learning and personal development goals by providing appropriate and timely information, advice and guidance and support to help people make informed choices.
The Employment Services team helps Gateshead residents access the right support at the right time to lead fulfilling working lives.
Free information advice and guidance is available to all residents. We work locally and regionally with partners to help ensure people can access employment and skills support whatever their circumstances.
If you believe you would benefit from our help or have a question, get in touch with one of our job coaches. Email us: workinggateshead@gateshead.gov.uk
Please include a contact telephone number in your email and tell us what your enquiry is about. We are receiving a high number of enquiries, but we will get back to you as soon as possible. Review our privacy policy to see how we use any personal information you provide to us.
Gateshead Works
Gateshead Works is a locally focused job matching service providing a free to use recruitment service for residents and people looking to work in Gateshead. We work with people from all walks of life and with a range of experience so wherever you are in your career we will help match you to suitable opportunities. Find out more about Gateshead Works.
What our partners say
We work with employers throughout the borough across a wide range of sectors. Here's some of the feedback we have received:
Annie, Producer - BALTIC, Gateshead
"What I have appreciated the most about our partnership with Gateshead Council's Employment Services Team is their willingness to share expertise; enthusiasm and openness to work together and explore different ways of doing this; the commitment and care shown to the people they support; and consistent and positive correspondence."
John, Partnership Manager - Wise Group
"Gateshead Council have been a key partner since the beginning of the Wise Steps project in 2017. Wise Steps Job Coaches are committed to supporting people who face a number of challenges getting into work and they go the extra mile every day to ensure the appropriate support is provided."
Our information, advice and guidance policy
Our information, advice and guidance policy summarises what information, advice and guidance means for you and how to access our services.

Contact us
0191 433 3000
workinggateshead@gateshead.gov.uk
Business, Employment and Skills
Gateshead Council
Civic Centre
Regent Street
Gateshead
NE8 1HH