Close
Employment Services
Employment Services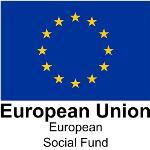 Since 1997 we have helped over 25,000 Gateshead residents move closer to or into work by providing employment support across the borough.
We are supporting the Council's efforts to create a strong, sustainable and inclusive economy by helping our residents to take positive steps to maximise their potential and thrive.
If you're unemployed and looking for work, trying to secure your first job or just starting to think about work as an option. We can help.
The support we offer is tailored to your needs and recognises that everyone's circumstances are different - there is no 'one way' back to work.
If it's not a quick fix we will give you the support you need to overcome problems that are keeping you from getting a job. This could include:
information and advice
coaching and mentoring
health and wellbeing
debt and money management advice
help with digital skills
work experience
Read some of our success stories
If you believe you would benefit from our help or have a question get in touch with one of our job coaches. Email us: workinggateshead@gateshead.gov.uk
Gateshead Works
Gateshead Works is a locally focused job matching service providing a free to use recruitment service for residents and people looking to work in Gateshead. We work with people from all walks of life and with a range of experience so wherever you are in your career we will help match you to suitable opportunities. Find out more about Gateshead Works.
Our Information, Advice and Guidance Policy
Our Information, Advice and Guidance policy summarises what information, advice and guidance means for you and how to access our services.

Contact us
0191 433 3000
workinggateshead@gateshead.gov.uk
Business, Employment and Skills
Gateshead Council
Civic Centre
Regent Street
Gateshead
NE8 1HH