Employment Services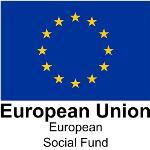 Since 1997 we have helped over 20,000 Gateshead residents into work by providing employment and enterprise support across the borough.
We are responsible for leading the Council's efforts to create a strong, sustainable and inclusive economy and that includes helping our residents to take positive steps towards and into work to maximise their potential.
Read some of our success stories
Employment support
If you're unemployed and looking for work, trying to secure your first job or just starting to think about work as an option then we can help.
The support we offer is tailored to your needs and recognises that everyone's circumstances are different - there is no 'one way' back to work.
A dedicated Employment Adviser will work with you to understand your needs, existing skills and goals. We will create an action plan with steps to help you move forwards. This may include:
help with creating or updating your CV, ensuring it impresses employers
interview techniques and guidance
digital support such as completing applications online and using Universal Jobmatch
looking at how you may be financially 'better off' in work
exploring self-employment as an option
support once you've started work to help you adjust and ongoing advice when required.
Recruitment support
Recruiting people isn't just about qualifications or the experience they bring with them. It's about personality, talent and culture. It's about getting the person who fits in exactly with your ethos and values. We know that finding this person means time and money but that's where we can help...
Gateshead Business offers a free, tailor made service to support new and existing employers in the borough. Our bespoke service can offer you a co-ordinated recruitment and skills package including:
Labour market information
Advice and guidance on the recruitment process
Pre-employment training
Advertising of vacancies
Pre screening of applicants prior to submission
Premises to conduct interviews
Recruitment events
Dedicated point of contact throughout recruitment process.
Find out more about recruitment support at Gateshead Business
Our Information, Advice and Guidance Policy
Our
Information, Advice and Guidance Policy [130.85KB] provides our customers with information on the Economic Development Service, our vision, values and purpose.
The policy summarises what information, advice and guidance is, how to access our services, how our customers can help us and our commitments to customers that we support. There is also information on how we use your information with confidentiality and how you as a customer can feedback; whether a compliment, comment or complaint.
We understand that often there are barriers that need to be addressed prior to starting work, for example finance and benefits advice, or help with housing. Some organisations that may be able to help include:
If you would like to find out more about our service or would like to make an appointment please contact us directly or speak to your Work Coach at Job Centre Plus. If you have received support from our service and would like to provide feedback please contact us directly.

Contact us
0191 433 3000
workinggateshead@gateshead.gov.uk
Economic Development
Gateshead Council
Civic Centre
Regent Street
Gateshead
NE8 1HH