Mayor of Gateshead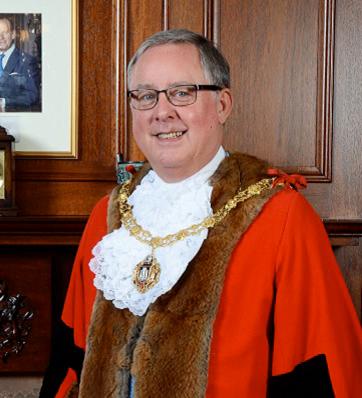 As of the 22nd May 2020, Councillor Hood and Mrs Jan Hood will take on the Mayor and Mayoress role for Gateshead in the 2020/2021 term of office. This is until a Labour Group annual general meeting can be arranged. Councillor Dot Burnett will remain as Deputy Mayor of Gateshead.
Elected as a councillor for Lamesley in 2008, the mayor worked in the printing industry before retraining to support people with learning difficulties. He also worked for local cancer charity, FACT, but retired in 2014 to focus on his council duties.
Gateshead has had a Mayor since 1835 when it became a borough council. The Mayor carries out many important duties including presiding over full meetings of the Council and representing the borough at civic functions.
During a typical year, the Mayor will attend around 300 functions, inside and outside the Borough. These can range from receiving a Royal visit or foreign delegation to visiting primary schools, local community centres or a couple celebrating a diamond wedding anniversary.
Councillor Hood has nominated Gateshead Foodbank as his chosen charity and his Wife, Jan Hood will be the Mayoress
Find out about our civic traditions
Documents
Mayor Attendance form [58.38KB]
Mayor Attendance guidance notes [50.53KB]
Mayors/Mayoresses of Gateshead since 1974 [13.96KB]
Mayors/Mayoresses of Gateshead 1835-1973 [26.62KB]
Contact us
Civic Officer and Mayor's Secretary
0191 433 2011