Education for Looked After Children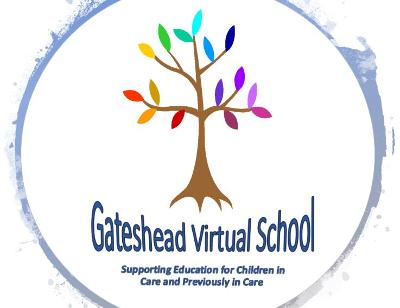 Gateshead Virtual School
Gateshead Virtual School (GVS), formerly known as the REALAC service (Raising the Educational Achievement of Looked After Children), is a service responsible for monitoring and raising the educational achievement of looked after children, working closely with social care, schools and settings, carers and other relevant multi-agency teams
GVS is also responsible for promoting the educational achievement of those children previously looked after and providing information and advice to parents and educators
Our services also extend to Gateshead children who are looked after but residing out of borough.
Key Aims of Gateshead Virtual School
Monitor and support the child's educational attainment and attendance
Ensure that all looked after children have an up to date Personal Education Plan (PEPs) carried out twice yearly which are February and March and then again in October and November
Quality assure all PEPs and respond to any actions or requirements
Support transitions between educational settings and or alternative provision
Reduce school exclusions
Provide a range of training opportunities to teachers and foster carers
Offer specialist advice and training programmes to schools including, teacher or learning mentor support for primary and secondary aged pupils
Offer advice and support when an alternative placement is required
Offer work experience placements through our Pathways To Work (PTW) scheme during holiday periods
Provide 1:1 tuition to support educational achievement through a range of external providers
Monitor the educational provision for children who have Special Educational Needs
Provide guidance to schools on the use of Pupil Premium Plus and allocate the funds appropriately
Promote positive and successful transitions into further and higher educational provision
Personal Education Plans
A Personal Education Plan (PEP) is a statutory document that all looked after children from the ages of 3 to 18 must have in place regardless of education provision (School, apprenticeship, HE, Alternative provision)
The PEP is designed to support the young person throughout their education, ensuring the appropriate level of support is in place. The PEP should be focused on raising the young person's educational achievement and aspirations that their provision continues to meet their needs.
The PEP is reviewed at least once a year to make sure that the young person is on target to reach their full potential and educational outcomes. Children and young people should be encouraged to contribute to their plan and their views along with foster carers and social workers.
Supporting information and downloadable documents
Our Team
Jean Thompson, Virtual School Headteacher & Consultant for SEND Inclusion
Rezina Chowdhury, Deputy Virtual School Head and Team Manager
Ian Hall, Data Officer
Judith Sewell, Post 16 and Pathways to Work Coordinator
Aaron Outterside, Business Administration Assistant
Jill Oliver, PEP Support Officer
Jade Taplin, Education Support Worker
Alex Spiller, Education Support Worker
Sarah Wilkinson, Teacher
Joanne Hoyle, Educational Psychologist
Contact Us
You can contact us on the details below to inform us of any changes or concerns regarding educational provision and any further issues:
Telephone: 0191 433 8732