Close
Recipe card number four - Mexican bean chilli, steamed rice and cheddar cheese (vegetarian)
Recipe card number four - Mexican bean chilli, steamed rice and cheddar cheese (vegetarian)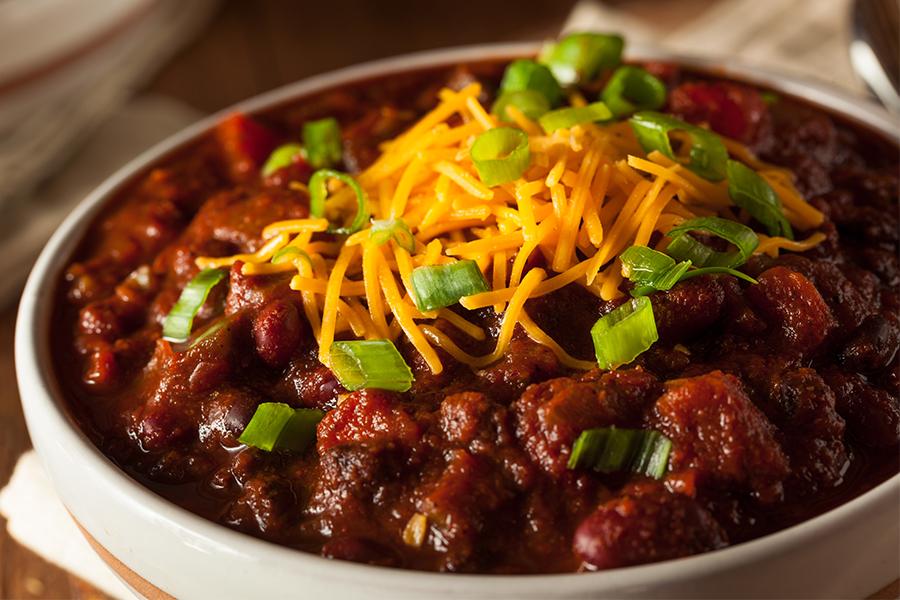 Ingredients
one medium size white onion - chopped
50ml oil
three tablespoons of garlic puree
one red pepper, diced into small cube
two sticks of carrots, diced into small cube
two sticks of carrots, diced into small cube
one celery stick, diced
Chilli mix
one 400g tin chopped tomatoes
one stock cube: mixed with 400ml of hot water
four tablespoons tomato puree
two 400g tins of mixed beans in water, drained
Method
In a large saucepan fry onions, carrots and celery until soft and little browned.
Reduce the heat and add all the chilli mix and garlic puree. Stir and cook for one minute,
Next add chopped tomatoes, tomato paste and 400ml of water with stock cube.
Cover with the saucepan lid, bring to the boil and gently simmer for 15 minutes or until vegetables are soft.
Finally add tin of drained mixed beans.
Bring to the boil and let it simmer for five minutes or so. You might want to add a little water if your chilli is too thick.
Serving
Serve with steamed rice (cooking instructions will be on the packet), pitta bread or tortilla, sprinkle of cheddar cheese.
Skills to learn
Dicing and chopping.
Chef's tips
Use your own Mexican spice blend to marinate meat and vegetables for roasting.
If you find that the sauce is too runny add more tomato puree to thicken or one teaspoon or so of gravy granules (contain wheat).
Cool any leftovers and refrigerate overnight. Enjoy the next day, reheated until piping hot. You can serve beans with jacket potato or as a side dish to sausage and mash.
Recipe card number four to download and keep. [1.16MB]