Digital Marketer - Level 3 apprenticeship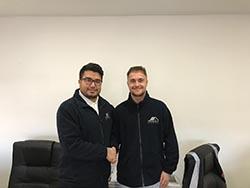 Are you a company looking to market themselves digitally and increase exposure to your audience?
Gateshead Council Learningskills can provide the latest Digital Marketing Apprenticeship standard for your current team or assist with recruitment of new talent to help grow your business.
You could benefit from fully-funded training to allow you to recruit an apprentice or offer an apprenticeship to a current employee carrying out a diverse range
of tasks including defining, designing, building and implementing digital campaigns across a variety of online and social media platforms to drive customer acquisition, engagement and retention.
A digital marketing apprentice will be able to:
apply a good level of written communication skills for a range of audiences and digital platforms and with regard to the sensitivity of communication
analyse and contribute information on the digital environment to inform short and long term digital communications strategies and campaigns
recommend and apply effective, secure and appropriate solutions using a wide variety of digital technologies and tools over a range of platforms and user interfaces to achieve marketing objectives
review, monitor and analyse online activity and provide recommendations and insights to others
respond efficiently to enquiries using online and social media platforms
Problem solve and resolves issue across a variety of digital platforms
understand and create basic analytical dashboards using appropriate digital tools
build and implement digital campaigns across a variety of digital media platforms
Apply at least two of the following specialist areas: search marketing, search engine optimisation, email marketing, web analytics and metrics, mobile apps and Pay-Per-Click
Use digital tools effectively
measure and evaluate the success of digital marketing activities.
The length of this apprenticeship is typically 12-18 months. The first 12 months consists of on programme learning/portfolio building during this time preparing for the end-point assessment which will take place in the final months.
Apprentices will need to have a minimum of Level 2 (Grade A-C) Maths and English. Apprentices without level 2 English and Maths will need to achieve this level prior to taking the end-point assessment.
This apprenticeship is recognised for entry on to the Register of IT Technicians and those completing their apprenticeships are eligible to apply for registration.
Completion of the apprenticeship would also allow access to join as an Affiliate (Professional) member of the CIM (Chartered Institute of Marketing) and/or
Associate membership of BCS.
If you're interested, call our business development team now on 0191 433 8727 or email apprenticeships@gateshead.gov.uk
Roofing firm achieves new heights with marketing apprentice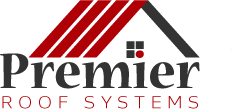 South Tyneside's Premier Roof Systems are already feeling the benefits of taking on a digital marketing apprentice.
Managing Director, Pouya Bostani, said: "A benefit of having an apprentice is not always what we can teach them, but what they can teach us; they can bring their skills that they have acquired and use them to benefit other employees and the company. They can also apply what they are learning with their qualification and apply that to our company.
"This is a win-win situation as we are gaining the qualities that they are learning, while they are gaining vital experience that will benefit the apprentice massively."
Digital marketing apprentice, Ryan Hucks, said: "Premier Roof Systems has given me the perfect start to a working environment; helpful employees, good working environment and a positive atmosphere which makes me enjoy what I do, giving me more motivation to succeed."
If you're interested, call our business development team now on 0191 433 8727 or email apprenticeships@gateshead.gov.uk