Where to get information, advice and support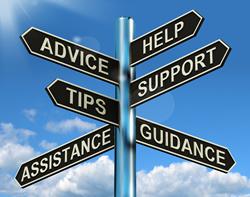 The world of SEND can be confusing but help is at hand! There are a number of services and people in Gateshead that can help you to understand the different SEND processes and support you through them and also help get your voice heard.
SEND Information, Advice and Support Service (SENDIASS): A one stop shop for parents, carers and young people with SEND offering independent advice, information and support on SEND provision and processes, including providing an Independent Supporter, if you want one. They can help you compile a contribution to a statutory assessment or voice any concerns you may have at school or college or about an assessment on your child for example. Service users at SENDIASS have made a YouTube video explaining what the service offers and how they can help you.
Phone: 0191 478 4667
Email: DAISS@barnardos.org.uk
SEND Information and Advice Service 
Independent Advice and Support Services Network: This website explains how and where children and young people (under 25 years old) can get independent advice and support about their rights, their education and learning, getting the right health care and support at home, school, college or in the workplace. View the website.
Children with Disabilities Team: If your child has a disability and is eligible to receive social care support, a Children with Disabilities social worker can offer support, advice and counselling. With your help they will assess what type of help/support you and your family might need and work towards getting this for you.
Phone: Integrated Referral and Assessment Team 0191 433 2653
Social care support for children with disabilities
Special Educational Needs Co-ordinator (SENCO): A SENCO is responsible for co-ordinating the provision of support for children and young people with SEN in nurseries and schools. You can find out who the school SENCO is by contacting the nursery or school direct.
Information, Advice and Guidance (IAG) Advisor: IAG Advisors works with young people aged 13-25 with SEN and disabilities. They can provide advice, support, information and guidance to help young people make the right decisions for the future and prepare them for adulthood.
Phone: 0191 433 2785
Email: IAG@gateshead.gov.uk
Information, advice and guidance
IAG local offer for young people with SEND [182.4KB]
Children's Education Advisory Service (CEAS): Provides expert and impartial advice to service families about the education of their children, including those with SEN. They can help during a child's transition from one school to another or between different educational systems and can support parents at meetings with schools, local authorities, at tribunal etc.
Phone: 01980 618 244 (Military 94 344 8244)
Email: enquiries@ceas.uk.com
Gov.uk - Children's Education Advisory Service
NHS Little Orange Book
The
Little Orange Book [6.7MB] contains tips and advice on how to manage common illnesses and problems that babies and young children often experience in the first 5 years of their lives. It also has more information on more serious conditions, what to look out for and how to get help.
Learning Disability Matters
The Learning Disabilities Matters web app is primarily for parents and carers of children and young people who have been identified as having a learning disability, or who have concerns that their child or young person MIGHT have a learning disability. It offers advice and support on a wide range of subjects.
Single Point of Access
The Single Point of Access (SPA) has been introduced as part of a local transformation of children and young people's services. The SPA for children and young people is a central point for referrals for those aged 0-18 years with concerns about mental health, learning disabilities and for Autism.
The aim of the Single Point of Access is to improve access and support for children and young people with mental health needs, learning disabilities and Autism, and ensure that young people can promptly access the most appropriate service that meets their needs. Referrals can be made by phone, post or paper referrals can be sent to the secure inbox. Anyone can refer into Single point of access including self-referrals and these will be triaged by clinicians and then referred to most appropriate service.
Email ntawnt.ngspa@nhs.net or phone 03031231147.
Grants for families raising disabled children from Family Fund
Family Fund is a UK-wide charity that provides grants for essential items to families on low incomes raising disabled or seriously ill children, up to the age of 17.
Since the beginning of the pandemic, Family Fund has continued to provide vital support to families, and has seen a significant increase in applications. In May, in response to this extra need, the Department for Education provided a further £10 million in additional funding to the £27.3 million it had already committed to Family Fund, which has allowed them to support thousands more families.
This funding is still available, and families can apply for a grant right now by visiting the Family Fund website.
Contact us
Special Educational Needs and Disability Team
Gateshead Council

senteam@gateshead.gov.uk

Follow us on Facebook

For further help and information visit the Learning Disability Matters website