Countryside Volunteers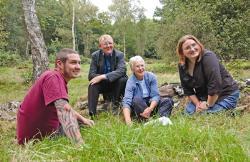 Did you know that over half of Gateshead is countryside? Why not join us and help to take care of it?
Why become a Countryside Volunteer?
You can:
have lots of fun while learning practical countryside skills
find out about the countryside and its wildlife
make a difference to your local environment
get worthwhile job experience and see how a countryside service operates
make new friends who care about the countryside
What can you do?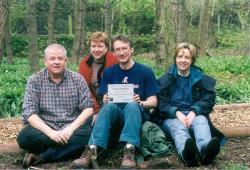 Practical tasks - Like planting trees, making charcoal, or building footpaths
Public events - Help with guided walks, family events and open days.
Wildlife surveys - Help wildlife by taking part in biological recording of animals like birds, bats and butterflies and wildflowers.
Training - We offer training in aspects like countryside skills and wildlife identification.
Social - Take part in our social events like ceilidhs, quizzes, barbeques and walks.
Practical tasks run every Tuesday and Thursday and alternate Saturdays meeting at Swallwell Visitor Centre.
Anyone can be a Gateshead Countryside Volunteer as long as they are over 18 years of age. As part of the application you will be asked to provide references, and we may complete a DBS (Disclosure and Barring Service) check.
Gateshead Volunteer Countryside Rangers is an active group of like minded individuals who help to look after our countryside sites. The group help out at events, in the visitor centres and with botanical survey work.
How to volunteer
The first step in the volunteer process is to complete the expression of interest, regardless of the type of volunteering opportunity you are interested in.