Schools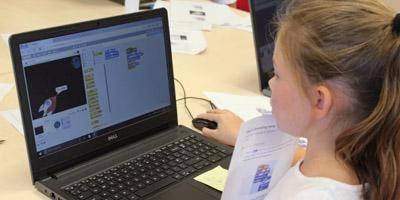 Join the library Find or renew books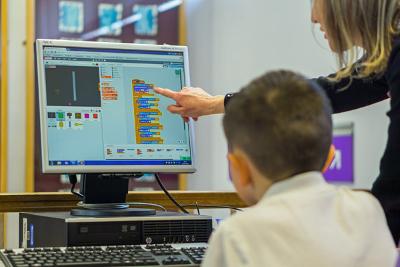 We offer a variety of coding sessions, simple animation and green screen sessions which support the computing curriculum and are fun.
We deliver sessions to students as well as offering CPD sessions for teachers with Digital workshops and demonstrations for CPD - designed to enhance confidence to deliver computer programming lessons to fit with STEAM education and greater awareness of how to deliver engaging and focused cross-curricular multi device lessons.
What we offer
Coding sessions for EYFS - KS2
We use Raspberry Pi, Microbits, Makey Makey, Bee-bots, iPads and laptops to run beginner coding and physical coding sessions.
Code-a-pillar and Bee-bot workshops - Early Years and KS1
Code-a-pillar storytime: This session covers interactive play using a simple electronic toy to show babies and toddlers how their actions can have an effect: for example by pressing buttons music will play or lights will flash.
Bee-bot sessions: This session uses easy to operate Bee-bots which are simple programmable friendly floor robots that are fantastic for early years. With their sounds and flashing lights they delight and engage children for countless fun and engaging activities whilst teaching the fundamentals of computational thinking such as sequencing, estimation, problem solving and just having fun.
Cross curricular opportunities using Raspberry Pi, Microbit or both - KS2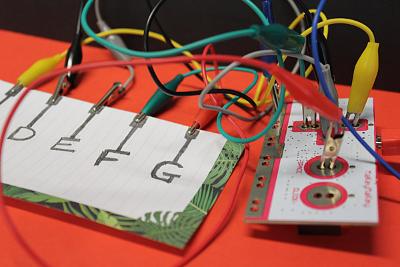 Raspberry Pi is a small credit card sized computer that can be used for a variety of projects to enhance computing education.
Microbits are tiny hand-held programmable computers. Both are excellent ways to bring technology projects alive while developing an understanding of key terminology and programming skills. Students can:
learn how to compose and play music with Sonic Pi
master inputs and outputs, lighting up LEDs, making motors run and jelly babies burp
hack Minecraft sessions - simple coding to control Steve in Minecraft
code Microbits to make compasses, pedometers, to scroll messages and music
combine coding the Microbit with simple circuits and cardboard modelling to create games such as; reaction, frustration, electronic football
use Microbits to create more complex electronic projects for example watering house plants
Cross curricular projects to combine simple circuits, art, literacy and coding with Makey Makey - KS2
Learn about circuits and coding as Makey Makey turns everyday objects into touch pads
an introduction to coding with the Makey Makey - learn about conductivity and code
a combination of coding, poetry, circuits and art to create projects with the Makey Makey
a combination coding, cardboard modelling and circuits to create games with the Makey Makey such as Operation
Green screen to enhance curriculum topics: bringing topics to life - KS1 and KS2
The sessions cover:
how to combine photos and video from your camera roll with live images
tell stories and explain ideas against a topical backdrop using chroma technology on iPads to support learning
Create short animation films to unleash creativity and deliver cross curriculum activities
This animation workshop encourages planning, creativity and written skills using stop motion, animation and green screen apps. Easy to use for complete beginners and young animators
Please enquire for prices.