Close
What we offer: children 5+
What we offer: children 5+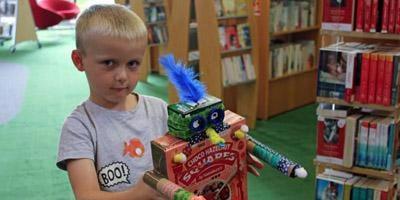 Join the library
Find or renew books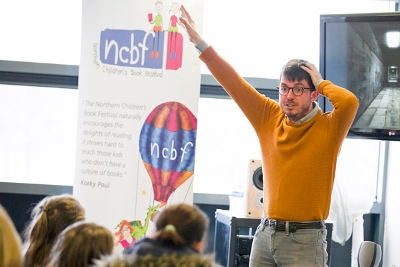 As your child grows, so too does the range of books that are available to them. Our libraries hold thousands of diverse and inclusive books written for children.
The benefits of regular visits to our libraries:
help your child grow to be a confident reader
join in with a range fantastic activities for children throughout the year
access to an excellent range of fact books to help you with homework and hobbies
BookTrust's Time to read
BookTrust's Time to Read campaign gives every reception aged child in England a free book. Delivered in partnership with Gateshead Libraries at their school during the autumn school term.
Research shows that a child who reads for pleasure will do better at school, even in subjects like maths. Time to Read encourages families to keep reading with their children and have fun with a story.
The Summer Reading Challenge
Every summer holidays, thousands of families all over the country take part in the UK's biggest reading event for children in libraries. The challenge is supported by the national charity, The Reading Agency. To complete the challenge all you need to do is read six books of your choice. There are rewards to collect along the way, and it's free to take part.
You can sign up at your local library.
When a book can help
In our catalogue, you will find a wide range of books to help with a range of difficulties faced by children. These include:
Learning to read can seem like a dauting task, we have a wide range of fun phonics and reading books to help in our early readers collection.
Dyslexia friendly books by Barrington Stoke have been developed to assist children and young people with dyslexia, available at Gateshead Library.
Bag Books are aimed at those who cannot benefit from mainstream books - interactive stories told through voice and emotion rather than words and pictures. This boxed resource contains a number of sensory elements and physical props. If you think your child would benefit from Bag Books please ask us.
Looking for inspiration?
Booktrust is the UK's largest children's reading charity.
Blue Peter Book Awards 2019 celebrate the amazing books that have been published for children in the last year. The winners will be announced around World Book Day in March 2019.
The CILIP Carnegie and Kate Greenaway Medals are the UK's oldest and most prestigious children's book awards
Gateshead Libraries
Central Library, Prince Consort Road, Gateshead NE8 4LN
0191 433 8410
Give us your opinions: Your views matter