Close
Hair, beauty and barbering training academy
Hair, beauty and barbering training academy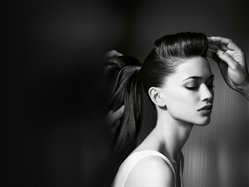 A.L.D Hair, Beauty and Barbering Training Academy deliver a wide range of learning programmes including:
16 to 18 study programmes
traineeships, apprenticeships
adult learning
bespoke training
small group specialist training
We have programmes for experienced hair and beauty experts and for those just starting out in the industry including:
taster sessions in hair, beauty and barbering
diploma level programmes
full apprenticeships for learners of any age
The courses are designed to introduce you to the working practices of the hair, beauty and barbering industry, and give you hands on experience applying these techniques on real models. We will give you the knowledge and experience of working with recognised brand names such as Dermalogica, Thalgo, St Tropez, L'Oreal, Swarzkopf and Clynol.
Some of our programmes are funded through Gateshead Council learningSkills which means you benefit from a subsidised training rate. We can also access learner support funds to help towards the cost of materials, equipment, text books and travel.
We have a purpose built salon in Birtley, equipped with all the latest facilities. Feel free to visit the academy for a look around or an informal chat about what is on offer.
If you would like to to enrol on a course with A.L.D, you must be able to provide your own models as assessments cannot be simulated.
If you require any further information please contact the academy on 0191 411 1730 and ask to speak to Tracey between 9am-1pm Monday to Friday,or email aldhairdressing@gmail.com or visit the website for more information. Our address is: 109-111 Blythe Terrace, Birtley, DH3 1DW.
Contact
109-111 Blythe Terrace
Birtley
Gateshead
DH3 1DW
info@aldhairandbeautytraining.co.uk
0191 411 1730
aldhairandbeautytraining.co.uk
Get Directions
View on Google Maps