L S Care Ltd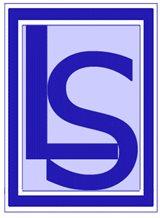 Working in the North East of England since 2005, L S Care provide highly skilled staff for a number of specialist contracts and work closely with both health and social care commissioners.
Registered with the Care Quality Commission, L S Care is one of the most effective ways of ensuring complex care at home is possible.
With a flexible approach and consistent care twenty four hours a day L S Care meet all of the guidelines and practices required in today's demanding environment.
Every client is assessed prior to the care service being put in place, and has the opportunity to meet the staff that will be delivering their care. Just as importantly, relatives and friends can also be involved in this process if they wish to be.
L S Care provides expert care where and when people need it, maximising and supporting their choices and independence.
Our experienced Operations Manager leads the management team that lends 24 hour support to the highly trained workforce working with our clients.
The Clinical Team of Registered Adult and Paediatric Nurses are key in assessing the needs of our clients. A designated nurse works with each client to plan and monitor their care and respond to their changing needs.
The Clinical Team ensure that our staff are trained to the highest level. The staffs undergo client specific training in which their competency is assessed and validated by one of the Registered Nurses on our Clinical Team and regularly checked to a specific timetable.
Disclaimer
Gateshead Council does not endorse, accredit, approve or recommend any of the organisations that advertise their services on the Adult Social Care website.
Please read our Adult Social Care disclaimer for more information.