Care Visions at Home Ltd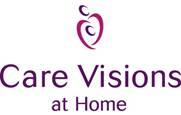 Experienced provider of specialist health and social care services in your own home.
Our specialist staff are trained and approved under the Care Certificate standards as competent to provide the following range of care for you:
Personal care and assisted daily living
Continence and catheter care
Medications and pain management
Pressure care support
Nutritional and hydration support (including enteral feeding)
Oxygen and ventilation support
Tracheostomy care
We provide care and support to children, young people and adults which includes:
Palliative and end of life care
Neurological conditions including dementia
Acquired brain injury
Learning and physical disability
Respite care
Bariatric care
The care provided includes supporting you to remain living at home or to access your local community and activities.
Disclaimer
Gateshead Council does not endorse, accredit, approve or recommend any of the organisations that advertise their services on the Adult Social Care website.
Please read our Adult Social Care disclaimer for more information.