Bluebird Care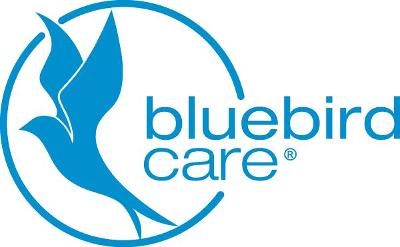 Bluebird Care Gateshead is a family owned home care and live-in care service that provides a bespoke service to enable customers to remain independent in their own home and to maintain their chosen lifestyle.
At Bluebird Care Gateshead we are committed to delivering a high quality service to provide the support our customers want, in the comfort of their own home; our ethos is to provide customers with the same standard of care that we would expect for our own families. This means valuing each person's unique qualities and seeing them as an individual, and not as a list of care needs.
All of our customers have their own individual preferences and needs. So, we keep you in control and provide you with the homecare and support that you want, where and when you want it. It's your life and your care, so it must be your way. We work with customers and their families to tailor our services to help our customers remain independent and stay in control of their own care for as long as they are able to.
At Bluebird Care Gateshead our flexible homecare services include anything from a 30 minute call, to 24 hour live in care. We can offer short-term help following an illness or because a customer's usual carer is having a break, or longer term homecare and support. We can help with:
Personal care and administering medication
Home from hospital
Household tasks
Carer relief
Shopping
Emotional support
Meal preparation
Companionships for outings
Short breaks
Disclaimer
Gateshead Council does not endorse, accredit, approve or recommend any of the organisations that advertise their services on the Adult Social Care website.
Please read our Adult Social Care disclaimer for more information.