Diagnosis and Assessment (0-25 years)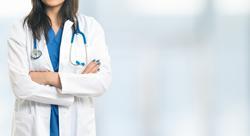 Some disabilities and additional needs are identified and diagnosed at birth, whilst others are not diagnosed until much later because it is not always easy to identify early on. For some, a diagnosis may never be made.
Health and progress checks at age 2-3
Usually a child's disability or additional need will become clearer as they reach the age when they should be talking, walking or reading.
When your child is aged 2 to 3, a health review is carried out usually by a health visitor at your local children's centre, GP surgery or at home. If your child attends an early years setting, such as a nursery, at the age of 2 to 3, a progress check will be carried out which looks at your child's development in the three main learning and development areas - personal, social and emotional development, physical development and communication and language.
These checks help professionals identify additional development needs as early as possible so that relevant assessments can be undertaken and support can be put in place. If you are concerned or think your child has an undiagnosed condition or SEN, you should speak to your GP, health visitor, child's teacher or Special Educational Needs Co-ordinator (SENCO) who should help you get the advice you need.
14+ Annual health check
People with a learning disability often have poorer physical and mental health than other people. This does not need to be the case.
Annual health checks are for adults and young people aged 14 or over with a learning disability. An annual health check helps you stay well by talking about your health and finding any problems early, so you get the right care. You do not have to be ill to have a health check - in fact, most people have their annual health check when they're feeling well.
Find out more on the NHS website
Assessing your child's needs and getting the right support
'Assessment' is the name given to a process of tests, history taking and observations that may be carried out by various workers which enables everyone to get a better understanding of your child so that the best possible support can be put in place. This may result in a diagnosis of a disability or SEN.
Under the Children Act 1989, Gateshead Council's Social Care Service has a duty to assess a 'child in need', which includes children with disabilities. In Gateshead this is carried out by a social worker from the Disabled Children's Team.
An educational statutory assessment may be carried out if a child is identified as having very complex special educational needs. This investigates the education, health and social care needs of a child and recommends what level of support is required to enable educational progress. In Gateshead, the SEND Information, Advice and Support Service can provide you with independent advice, support and guidance throughout this process. You and your child should be fully involved throughout the assessment process and if an EHC Plan is provided, it will:
identify the needs of your child, the support that will be provided across the areas of education, and if it's required, health and social care
when, how and who will provide the support
what it will help your child achieve (outcomes) and
when and how support will be reviewed.
If an assessment is carried out and it is found that your child does not require an EHCP, don't worry, there is still a wide range of help and support available, which you can find by clicking below:
Support available for children WITHOUT an EHC Plan
A carer's assessmentmay also be carried out which will help identify what support you yourself as a parent/carer might require to assist in caring for your child.
NHS Little Orange Book
The
Little Orange Book [6.7MB] contains tips and advice on how to manage common illnesses and problems that babies and young children often experience in the first five years of their lives. It also has more information on more serious conditions, what to look out for and how to get help.
More information
Family Information Directory
The Local Offer section of Gateshead Council's Family Information Directory includes information about the advice, support and services available for young people with SEN or a disability and their parents/carers.
Early Support booklets
Autism Spectrum Disorder [306.1KB]

Behaviour [269.6KB]

Learning disability [542.82KB]

Speech, Language and Communication Needs [247.91KB]

Living without a diagnosis  [183.8KB]

Rare condition [180.34KB]
Local and national organisations
Local and national organisations that provide help and support can be found in the
Voluntary and community organisations booklet [597.65KB]. You can also search www.ourgateshead.org.
Early Help Service
Gateshead Council's Early Help Service is made of up family support staff who can give practical help, advice and advocacy to Gateshead families who need extra support with:
family relationships
children's behaviour
home conditions
parenting and introducing routines/boundaries
health and wellbeing
household budgets
leisure and learning
help from other professionals
They also offer free parenting courses to help parents and carers build effective relationships with children of all ages and with a variety of needs. For more information, phone 0191 433 3319 or 0191 433 5019 or email: earlyhelpservice@gateshead.gov.uk
Financial Advice and Support
Contact have produced a
useful booklet [479.48KB] about financial advice and support that may be available to you if your child has a disability.
Resources for parents
The Portage Huboffers some useful guides for parents of babies and children with additional needs and disabilities.
Contact us
Special Educational Needs and Disability Team
Gateshead Council

senteam@gateshead.gov.uk

Follow us on Facebook

For further help and information visit the Learning Disability Matters website