Start a business
We can provide you with advice and support when starting a business. Complete our online enquiry form and a member of the team will be in touch with you shortly to see how we can help.
Advice and support request
Have you ever considered working for yourself? Do you have an idea you want to turn into a business?

Why not talk to our team of dedicated Business Advisors about your ideas and find out what help there is available to would-be entrepreneurs.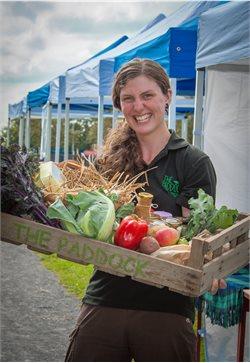 We can help you through the process of setting up a business with free advice on finance, accommodation, regulation and all aspects of working for yourself; we also run regular 'Enterprise for you' information sessions to provide you with an overview of self-employment.
Gateshead Council, from time to time, delivers programmes to provide residents with more intensive support in setting up a business; this could help you develop your business plan, provide access to finance and mentors, plus ongoing support once you've set up.
Laura Burlison from High Spen (pictured) wanted to turn a hobby of growing her own vegetables into a business. Our advisors worked with Laura to help her identify and apply for start-up grant funding, which enabled her to buy a van, set up her business and already is looking to take on new members of staff.
If like Laura, you want help to explore self-employment in more detail why not get in touch with one of our advisors? They will assess your needs, explain how we can help and, if necessary, direct you to other organisations that can provide additional support.
For additional information and advice you could also contact: