The project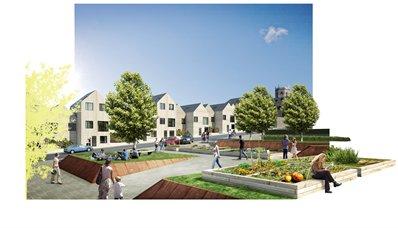 This joint venture partnership is all about providing good-quality homes and fantastic neighbourhoods that people want to live and grow in.
Gateshead Council, Galliford Try and Home Group are working together to make these new homes a reality.
Building homes
Around 2,400 new homes will be built by Evolution Gateshead.
The 19 sites across the borough cover 70 hectares of land - that's the size of three Saltwell Parks. They are a mixture of greenfield land (that has never been built on) and brownfield land (unused industrial or commercial sites). Many of the homes will be affordable and they will all be built to high standards of sustainability. This means they will be some of the best insulated and most energy-efficient homes in the UK.
Joint venture
Creating a joint venture partnership means the risks and rewards of developing the sites will be shared between Evolution Gateshead's partners. We'll be able to reinvest any profits from the sites back into Gateshead neighbourhoods to create great places to live now and in the future.
It also means we'll be less reliant on central government funding, and can develop some important regeneration sites that will greatly improve the choice of homes available to people wanting to live in Gateshead.