Development programme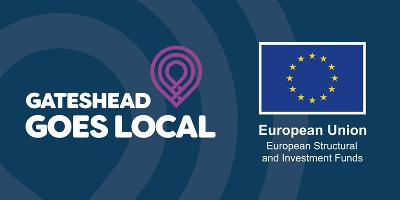 Funding totalling £2.2 million has been awarded to Gateshead to stimulate economic growth and jobs in disadvantaged areas within the borough.
It will help those furthest from the jobs market move towards employment or enterprise by addressing barriers such as health issues, childcare or adult care dependency.
The funding is available until March 2022 and will be used to provide grants of between £20,000 and £200,000 to support employment and enterprise initiatives. Applicants will be required to provide match funding of between 40% and 50% of the overall project cost.
Gateshead Goes Local CLLD
Gateshead CLLD wards are: Dunston and Teams, Bridges, Felling, Pelaw and Heworth, Wardley and Leam Lane, Windy Nook and Whitehills, High Fell, Chowdene, Low Fell, Deckham, Saltwell and Lobley Hill and Bensham.
The area covers most of central Gateshead, stretching along the southern banks of the River Tyne from Dunston to Pelaw, encompassing the town centre and south to Chowdene. The total population is around 105,000. The area was chosen due to high levels of disadvantage and the proximity to key employment centres including Team Valley Trading Estate, central Newcastle and Follingsby.
Community Led Local Development is intended to:
encourage local communities to develop integrated bottom-up approaches in circumstances where there is a need to respond to territorial and local challenges calling for structural change
build community capacity and stimulate innovation (including social innovation), entrepreneurship and capacity for change by encouraging the development and discovery of untapped potential from within communities and territories
promote community ownership by increasing participation within communities and build the sense of involvement and ownership that can increase the effectiveness of EU policies; and
assist multi-level governance by providing a route for local communities to fully take part in shaping the implementation of EU objectives in all areas.
For further information visit Gateshead Goes Local.
Contact us
Yvonne Gill
Gateshead Goes Local - Project Manager CLLD
Enterprise and Industry Unit
Economic and Housing Growth
0191 433 3159
yvonnegill@gateshead.gov.uk