Gateshead Volunteers' Month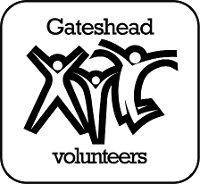 You'll get as much out of volunteering as you put in. Whatever your age, ability or background, giving whatever time you can, will make a difference to everyone's life - including your own!
Nationally the first week in June is dedicated to celebrating volunteering and highlighting available roles and is referred to as Volunteers Week. In Gateshead we dedicate the full month of June to celebrate volunteering.
The focus of Volunteers Month changes annually to help reflect the needs and aspirations of residents and community organisations. Each year has built on the previous year and as a result, there has continued to be an increase of involvement of charities, community groups and volunteers.
Last years and this year's Volunteers Month have been directly impacted by Covid-19. Due to restrictions groups have had to hold volunteer roles and concentrate on developing specific roles to help isolated and vulnerable people be supported throughout this pandemic.
As restrictions are easing, volunteer roles are starting to increase again. This year Volunteers Month will focus on promoting all available volunteer roles online and through social media.
Volunteers Month always has the following aims:
Celebrate the positive contribution made by existing volunteers
Recruit more volunteers
Enable local people to contribute to their community.
If you would like further information please email volunteering@gateshead.gov.uk
How to volunteer
The first step in the volunteer process is to complete the expression of interest, regardless of the type of volunteering opportunity you are interested in.