Tenant Annual Report 2022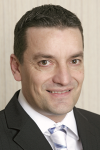 Hello, and welcome to our Tenant Annual Report for 2021/22 - our first since our housing service joined Gateshead Council, which details our performance during the previous 12-months, and what we have planned for the future to help our tenants thrive.
It's been a very busy time for the housing service, as we recover from the impacts of the Covid-19 pandemic, but our resilience during this time has clearly demonstrated to me we can adapt the way we deliver our services, being more responsive and flexible in meeting the needs of our tenants.
Our focus is now on delivering consistently outstanding services to all our customers across Gateshead. To achieve this, we have embarked on an ambitious housing improvement programme that will change the way we deliver services, including repairs and maintenance, how we let our homes, our approach to supporting people affected by homelessness, how we reduce anti-social behaviour, and many more.
We are also committed to keeping you safe in your homes by making sure we comply with all regulatory requirements.
I understand there are aspects of our service in which we must do better, but with our collective efforts concentrated on driving positive change in these areas, I am confident we will start to see the necessary improvements in the coming year, and beyond.
I thank you for taking the time to read this report, and please let us know if you have any suggestions on what you would like to see in next year's report.
Kind regards,

Colin Huntingdon,
Deputy Chief Executive, Gateshead Council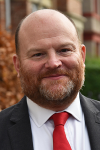 As the Cabinet Member for Housing at Gateshead Council, I am delighted to share this first Tenant Annual Report with you. This past year has certainly thrown up some unique challenges, but our ambition to deliver a consistently strong and customer focused housing service remains undiminished.
Colin has set out our ambitious housing improvement programme, which has the full support of the council's Cabinet, but it is equally important that we listen to your views and make sure tenants and leaseholders have the opportunity to influence how services are delivered. I am pleased to report that over the past 12 months we have introduced a range of new ways that you can engage with us, from joining the Strategic Housing Board, taking part in focus groups, or by completing our annual satisfaction survey.
A further priority is maintaining the supply of outstanding new homes that meet the housing needs of both Gateshead's current and future residents. Over the next ten years we are committed to building over 400 new council homes, with the latest example of this a multi-tenure development at Whitley Court in Wrekenton. It's a first step in achieving our ambitions, and I'm sure there'll be many more good news stories like this to share with you in the coming months and years.
And finally, we know that many of our tenants and residents are struggling with the cost of living at the moment; and we are committed to helping you through these difficult times. If you are struggling, then please check out our helpful web resources detailing all the support that's available.
I hope you enjoy reading this Annual Tenant report.
Regards

Councillor John Adams,
Cabinet Member for Housing, Gateshead Council