Developing a health and wellbeing offer for Gateshead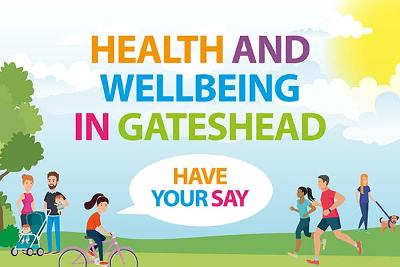 The COVID-19 pandemic has had many impacts on Gateshead. The inequalities faced by many families and individuals has increased. The pandemic has also contributed to the ongoing financial pressures that the Council has been facing over the last ten years. This means that we will not be able to run services in the way we have done in the past.
To help meet this challenge, we are looking to review the services which contribute to people's health and wellbeing. These services include; sport and leisure, events, libraries, arts, heritage, allotments, community safety and public health. Our aim is to create a combined wellbeing offer which includes all these services.
This gives us a chance to do things differently. For leisure activities we want to help people be more active where they live, using community facilities and the local environment. For libraries, there would be a focus on learning, creativity and connecting with others. This means there would be less focus on attending council buildings to take part in activities. We could then review the number and use of buildings so that services can be set up differently and how these spaces can be shared with communities.
Our aim is to have services that meet the needs of our communities, delivered in and with communities. If services are more accessible to those who need them, we feel it will help build trust and build relationships and connections.
We are looking for the views of local people about their current health and wellbeing and how we can support you to be as well as you can be. We want to support people where they live and direct services to those most in need. This supports the Council's vision of making Gateshead a place where everyone thrives which aims to:
• Put people and families at the heart of everything we do;
• Support our communities to support themselves and each other;
• Invest in our economy to provide opportunities for employment, innovation and growth
• Tackle inequality so people have a fair chance;
• Work together and fight for a better future for Gateshead.
We want to know what is important to you. We will use this information to make the best possible decisions in the future.
View our Health and Wellbeing Strategy [3.09MB]