Close
From Monday 6 July - Ring and Read
From Monday 6 July - Ring and Read
Join the library
Find or renew books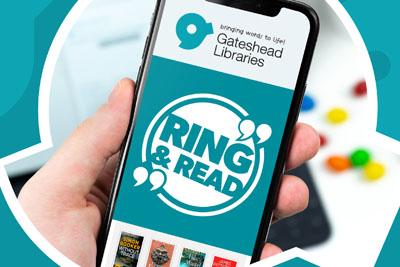 Our libraries may not be open for browsing but you can still borrow books. On Monday 6 July we launched our Ring and Read service. All you need to do is fill in our online form or ring one of our libraries and tell us about the sort of books you like to read. We will choose some books for you and let you know when you can collect them. We are happy to choose books for each member of your family too - if you have children we will supply age appropriate titles for them. Unfortunately, we are not able to accept requests for specific titles at this stage.
If you are shielding at home you may request a doorstep delivery in exactly the same way.
You can now return your library books and CDs / DVDs to us. Books will remain on your ticket for up to a week after you return them as we will quarantine them for 72 hours before returning them to the shelves. You will not be charged fines during this time, so please don't worry if you check your account and find the books still listed on loan to you.