Council leader writes open letter to residents and businesses
The Leader of Gateshead Council, Councillor Martin Gannon, has written an open letter to residents and businesses following three months in lockdown.
Dear resident

We are living in unprecedented times and this is the biggest public health crisis we have faced in living memory.

Over the last three months we've all been forced to live in a very different, and quite often challenging way. Isolated from our family and friends, encouraged to stay home whenever possible, many people unable to work and parents/carers having to take on the role of teacher. These are just some of the challenges we have been facing and alongside this, many of us have also sadly lost someone close to us.

Due to the crisis some of our residents and businesses have needed more, and in some cases different support from the Council and we've had to respond to their needs as quickly and effectively as possible. I'm proud of the way we have handled this and believe we've done everything we can, using our local knowledge of the borough, to help protect our communities.

From maintaining our regular bin collections to having many of our social care services available 24/7, from helping 4,000 people who have asked for support to every school remaining open for key worker and vulnerable children, from calling 12,000 people to check they're okay to making PPE for frontline workers - whatever the need has been we have risen to this in a positive and proactive way, despite the lack of clarity and funding assurances from central government.

Our workforce has gone above and beyond to help those in need throughout this challenging time. Adapting to new ways of working, working in different services and in some cases needing to wear PPE, which although essential can be very uncomfortable, are just some of the things that have been overcome without complaint. They have been fantastic ambassadors for the Council and their commitment to Gateshead's communities has been amazing.

I know how important our employees have been throughout this crisis, however, we are in no doubt that we couldn't have done this all on our own. I'm incredibly grateful for the invaluable support we have received from our partners, community groups, volunteers, faith groups and local businesses. From donating things for family activity packs to delivering hot meals, from helping to support adults with learning disabilities to shopping for vulnerable residents - everyone in the community has come together to ensure people are getting the help they need.

There is no doubt that, although tough, the last three months have also been inspiring as we've seen people come together to support others. We know that the fight against coronavirus is far from over and we will need to continue to work together to minimise the impact of this crisis. We have learned a lot of positive lessons during lockdown and we know it is critical that we continue to embrace new concepts and ideas that have worked very effectively for our communities. Going forward we will continue to face new challenges, but I want to reassure our residents that we will continue to do our best for the borough and to support those most in need.

I'm proud of how we have responded to this crisis, so I'd like to thank all of our residents who have stayed at home whenever possible, our staff who have done everything they can for the people of Gateshead and everyone who has played their part in helping those most in need. There is no doubt that together we have achieved a lot.


Councillor Martin Gannon
Leader, Gateshead Council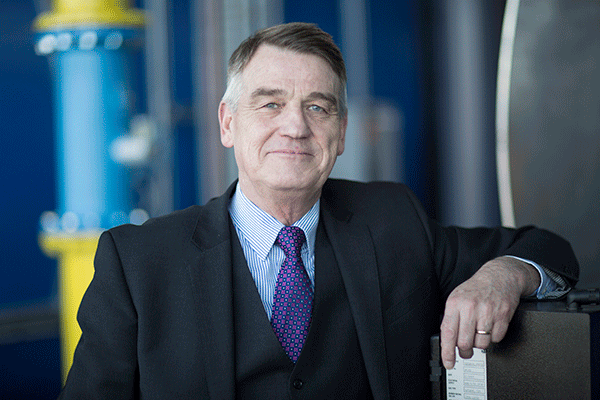 23 June 2020
The Leader of Gateshead Council, Councillor Martin Gannon, has written an open letter to residents and businesses following three months in lockdown.
Dear resident

We are living in unprecedented times and this is the biggest public health crisis we have faced in living memory.

Over the last three months we've all been forced to live in a very different, and quite often challenging way. Isolated from our family and friends, encouraged to stay home whenever possible, many people unable to work and parents/carers having to take on the role of teacher. These are just some of the challenges we have been facing and alongside this, many of us have also sadly lost someone close to us.

Due to the crisis some of our residents and businesses have needed more, and in some cases different support from the Council and we've had to respond to their needs as quickly and effectively as possible. I'm proud of the way we have handled this and believe we've done everything we can, using our local knowledge of the borough, to help protect our communities.

From maintaining our regular bin collections to having many of our social care services available 24/7, from helping 4,000 people who have asked for support to every school remaining open for key worker and vulnerable children, from calling 12,000 people to check they're okay to making PPE for frontline workers - whatever the need has been we have risen to this in a positive and proactive way, despite the lack of clarity and funding assurances from central government.

Our workforce has gone above and beyond to help those in need throughout this challenging time. Adapting to new ways of working, working in different services and in some cases needing to wear PPE, which although essential can be very uncomfortable, are just some of the things that have been overcome without complaint. They have been fantastic ambassadors for the Council and their commitment to Gateshead's communities has been amazing.

I know how important our employees have been throughout this crisis, however, we are in no doubt that we couldn't have done this all on our own. I'm incredibly grateful for the invaluable support we have received from our partners, community groups, volunteers, faith groups and local businesses. From donating things for family activity packs to delivering hot meals, from helping to support adults with learning disabilities to shopping for vulnerable residents - everyone in the community has come together to ensure people are getting the help they need.

There is no doubt that, although tough, the last three months have also been inspiring as we've seen people come together to support others. We know that the fight against coronavirus is far from over and we will need to continue to work together to minimise the impact of this crisis. We have learned a lot of positive lessons during lockdown and we know it is critical that we continue to embrace new concepts and ideas that have worked very effectively for our communities. Going forward we will continue to face new challenges, but I want to reassure our residents that we will continue to do our best for the borough and to support those most in need.

I'm proud of how we have responded to this crisis, so I'd like to thank all of our residents who have stayed at home whenever possible, our staff who have done everything they can for the people of Gateshead and everyone who has played their part in helping those most in need. There is no doubt that together we have achieved a lot.


Councillor Martin Gannon
Leader, Gateshead Council
More Gateshead news