Close
Gateshead Award winners 2019
Gateshead Award winners 2019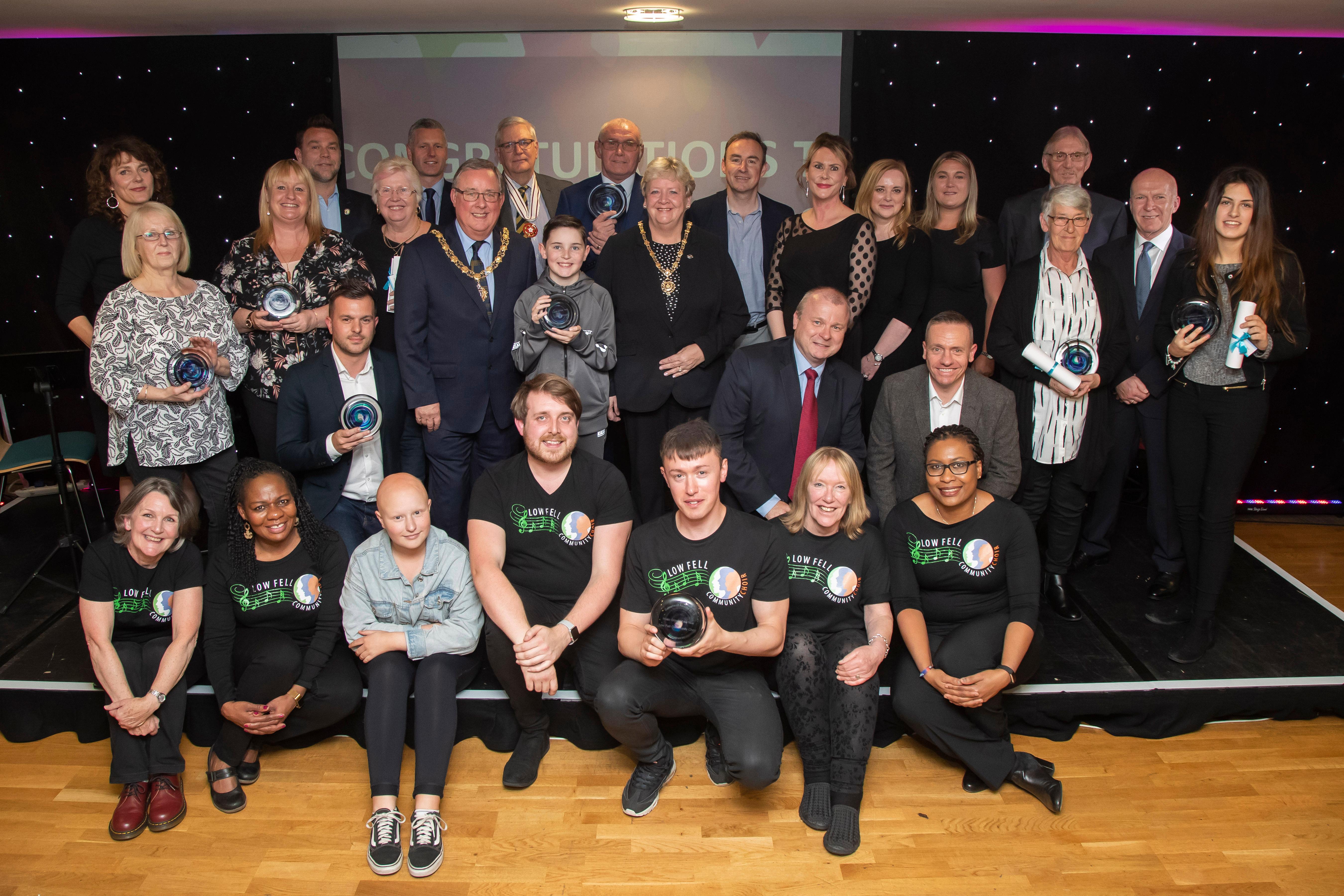 All the winners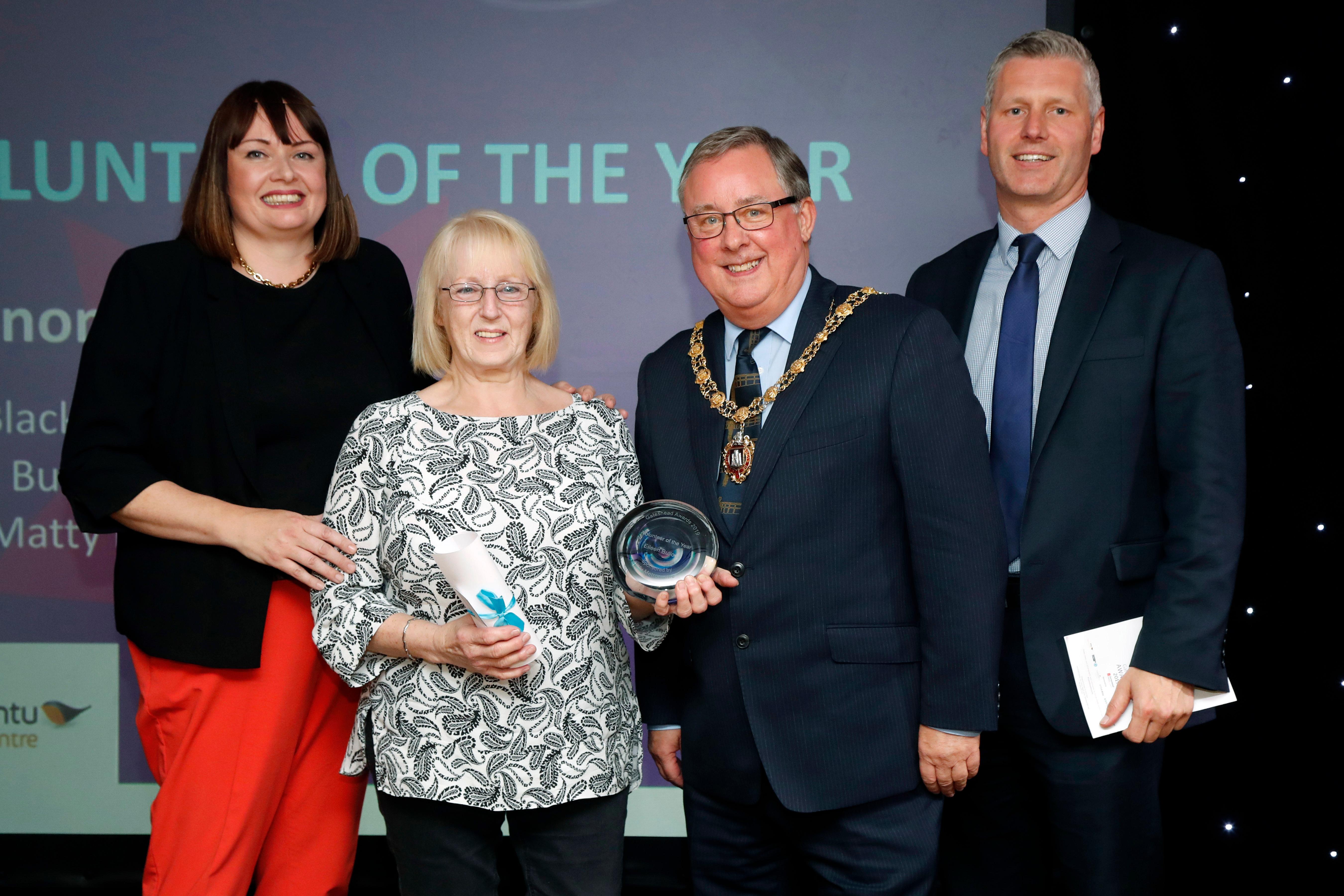 Eileen Bullock - Volunteer of the Year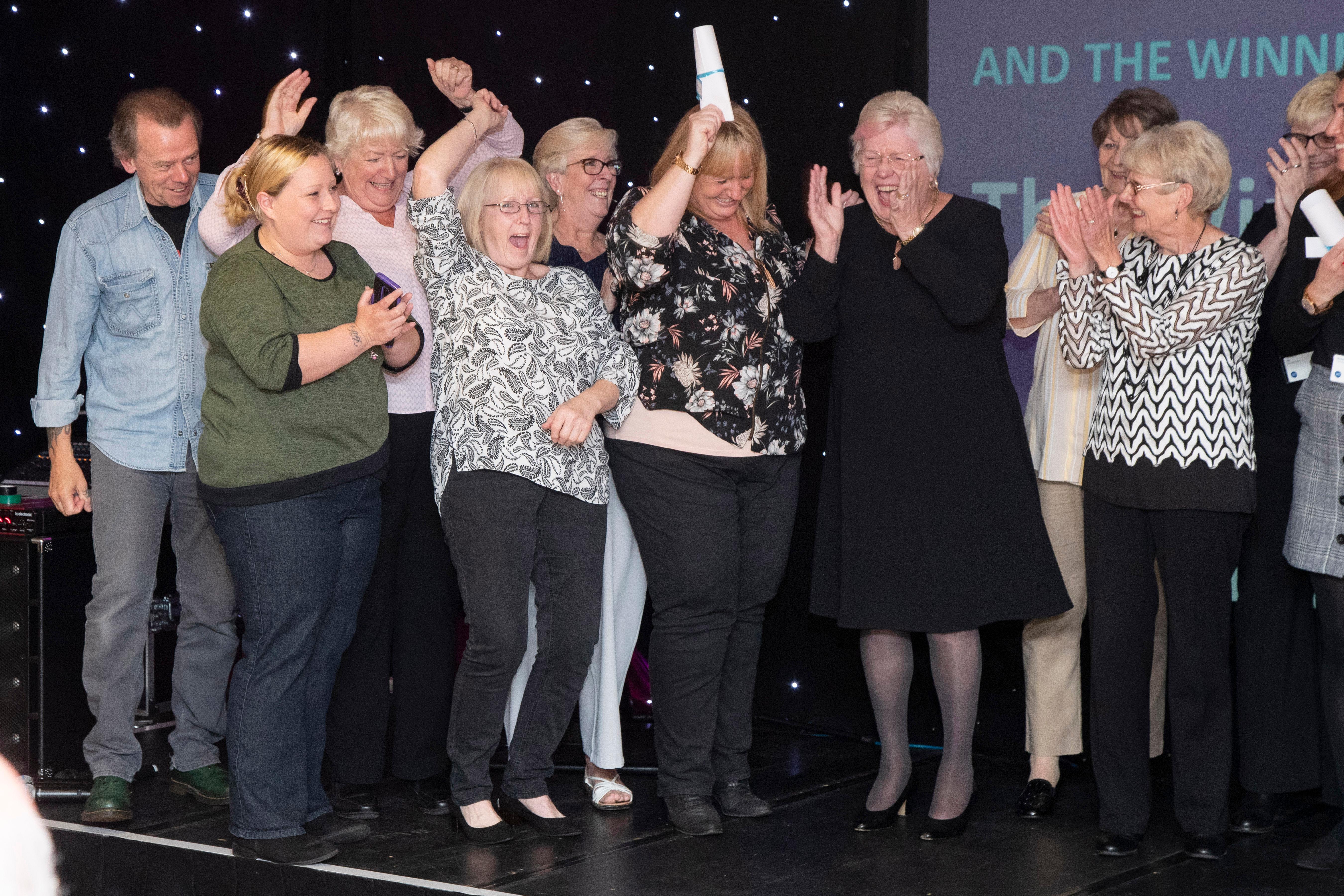 The Winlaton Centre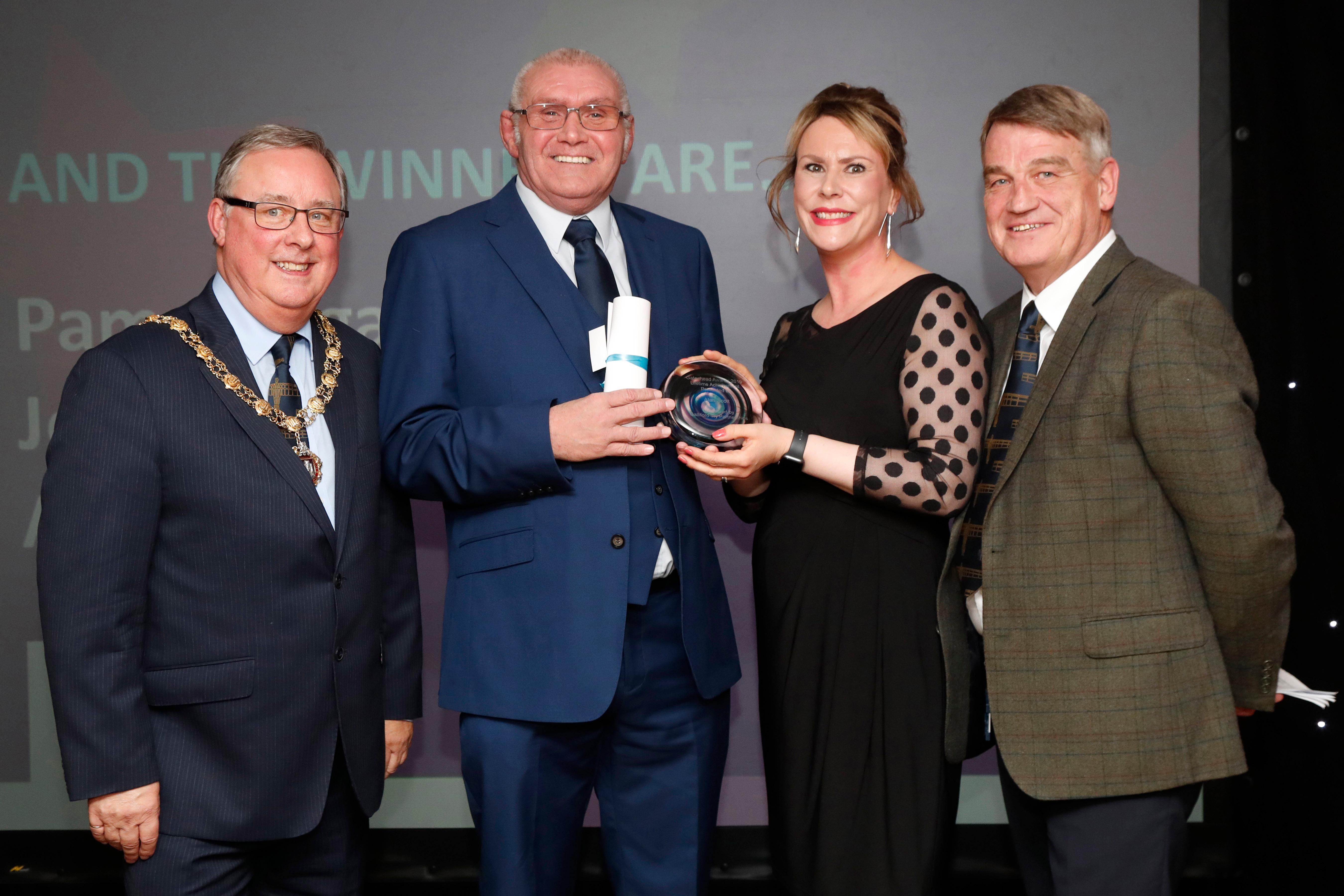 Alan Scott - Lifetime Achievement Award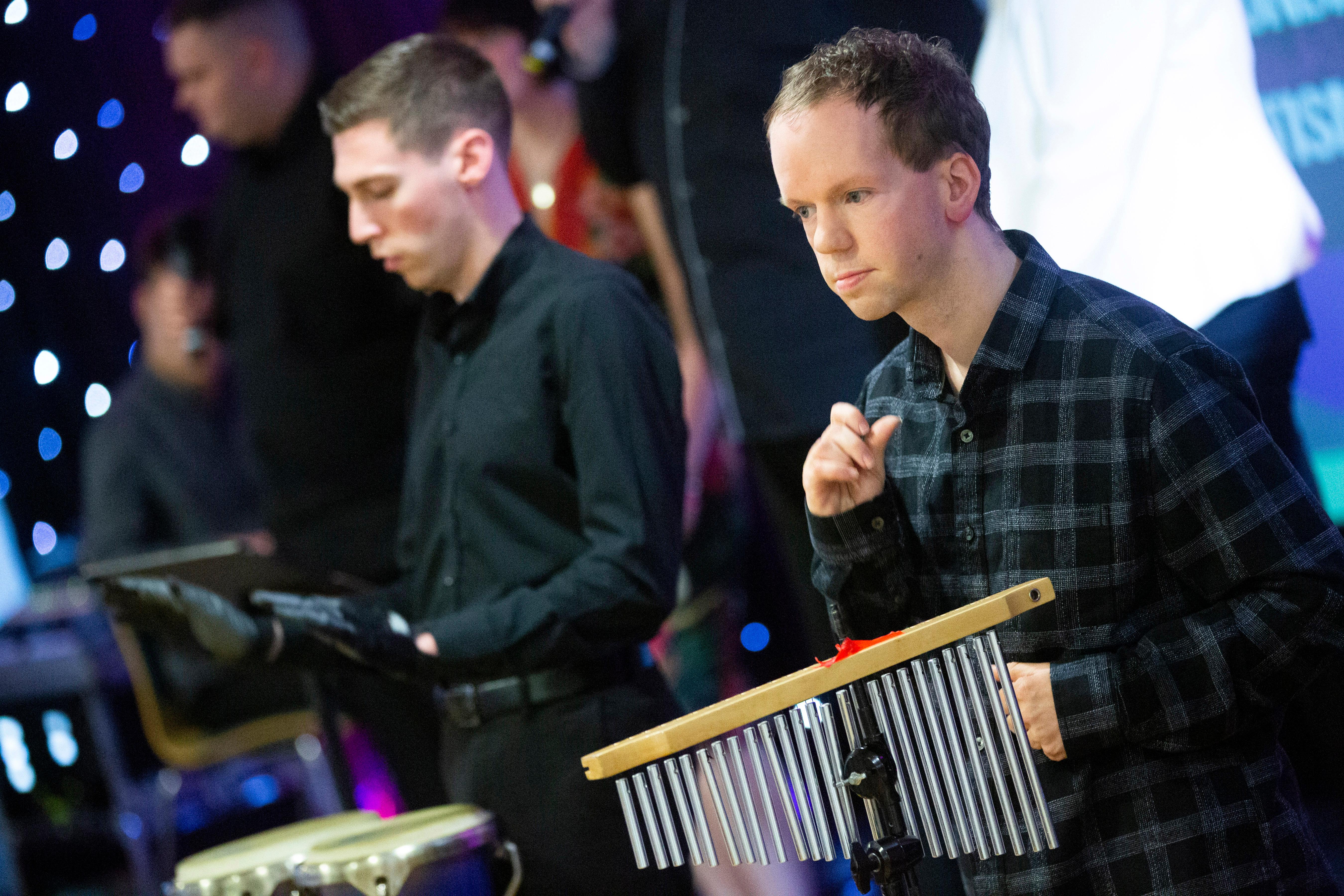 Aukestra performing 1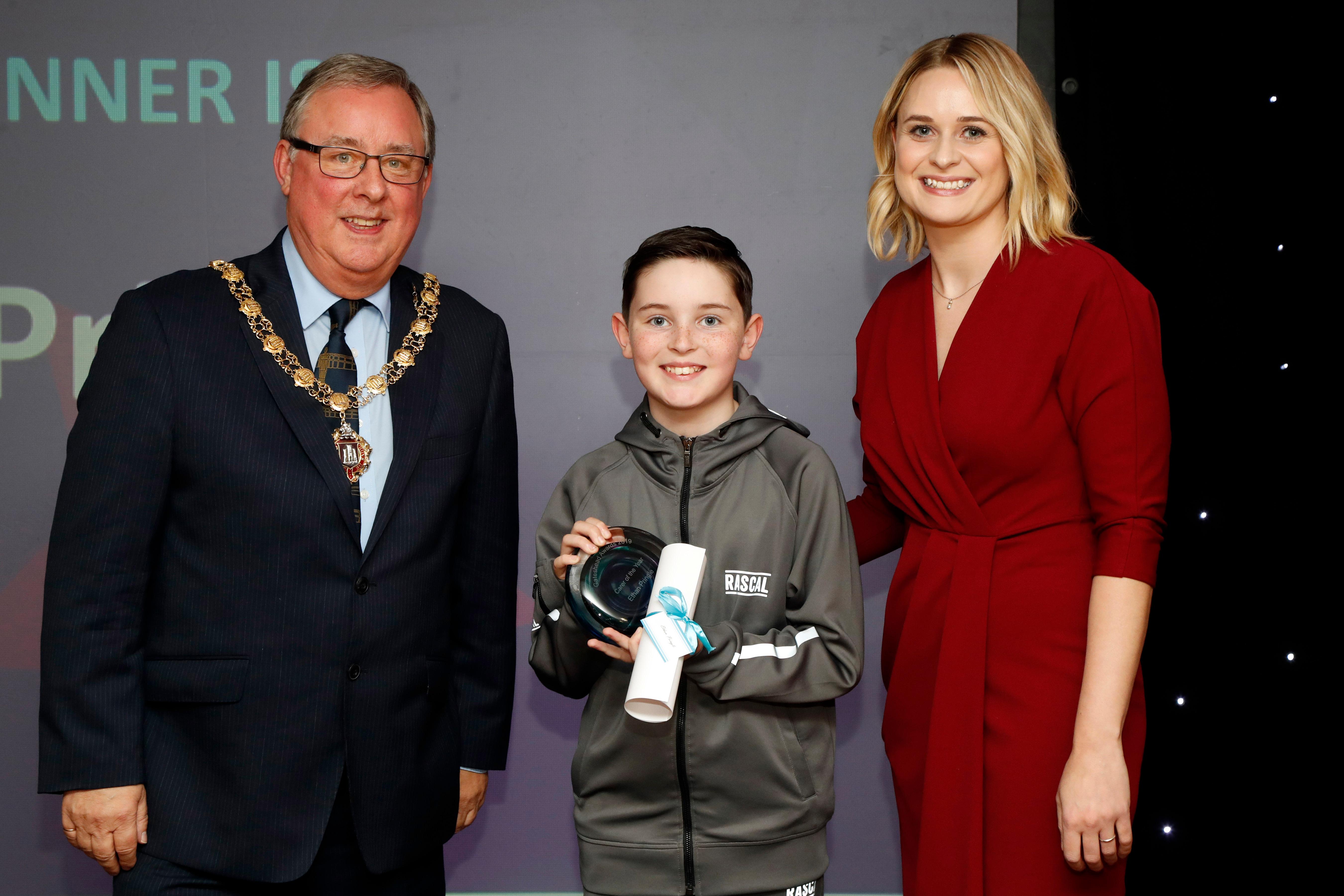 Ethan Pringle - Carer of the Year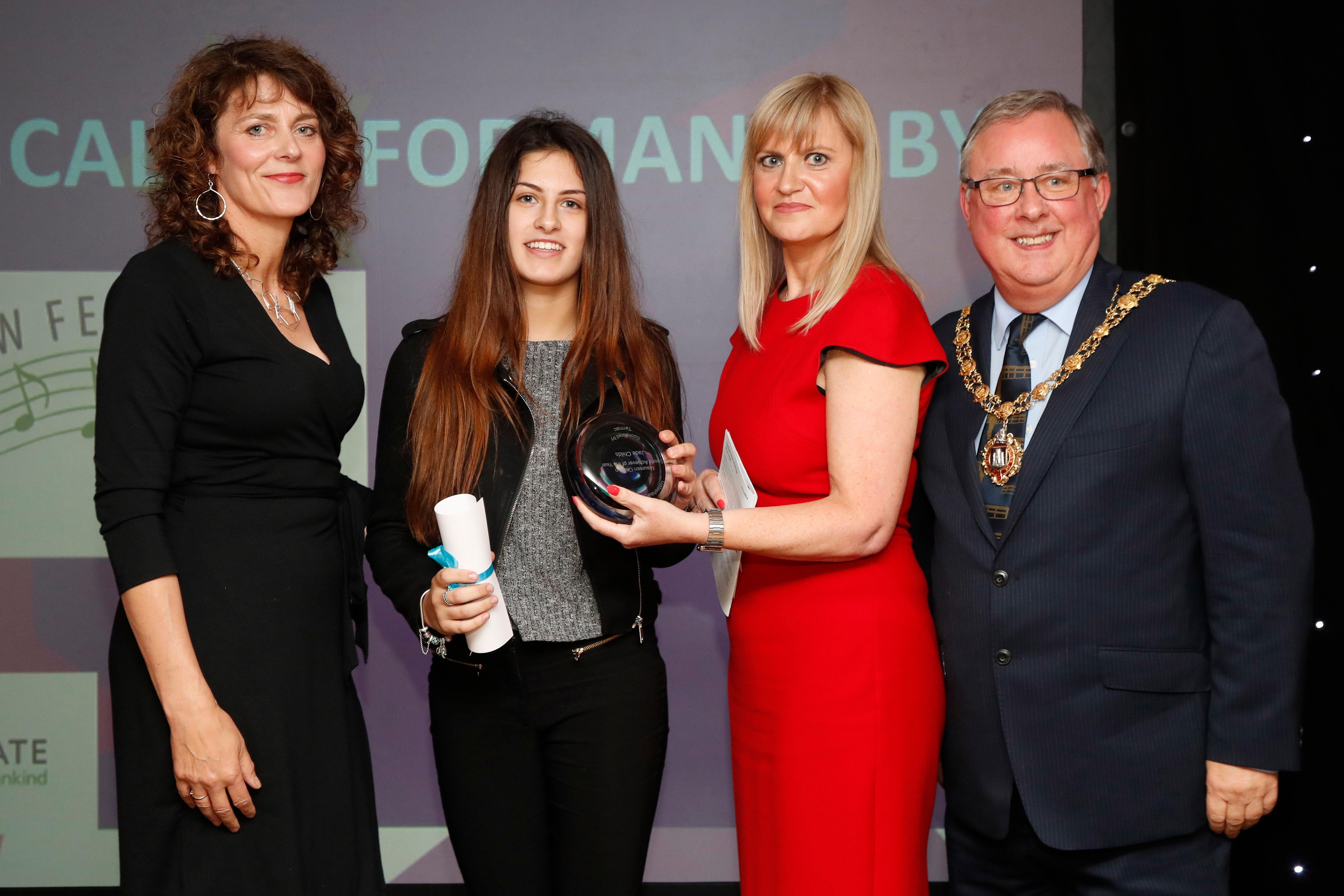 Jade Childs - Maureen Chaplin Sports Achiever of the Year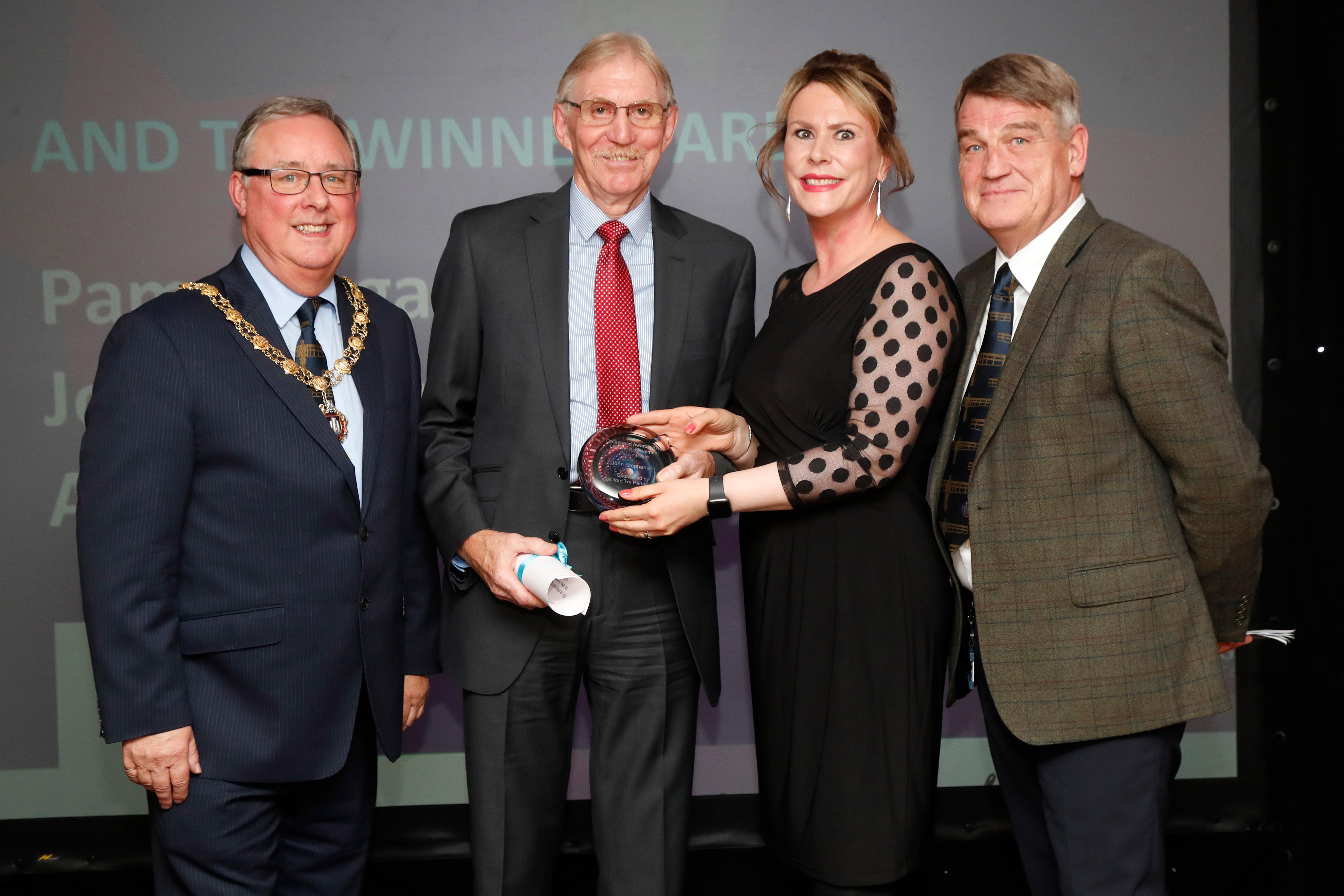 John Stephenson - Lifetime Achievement Award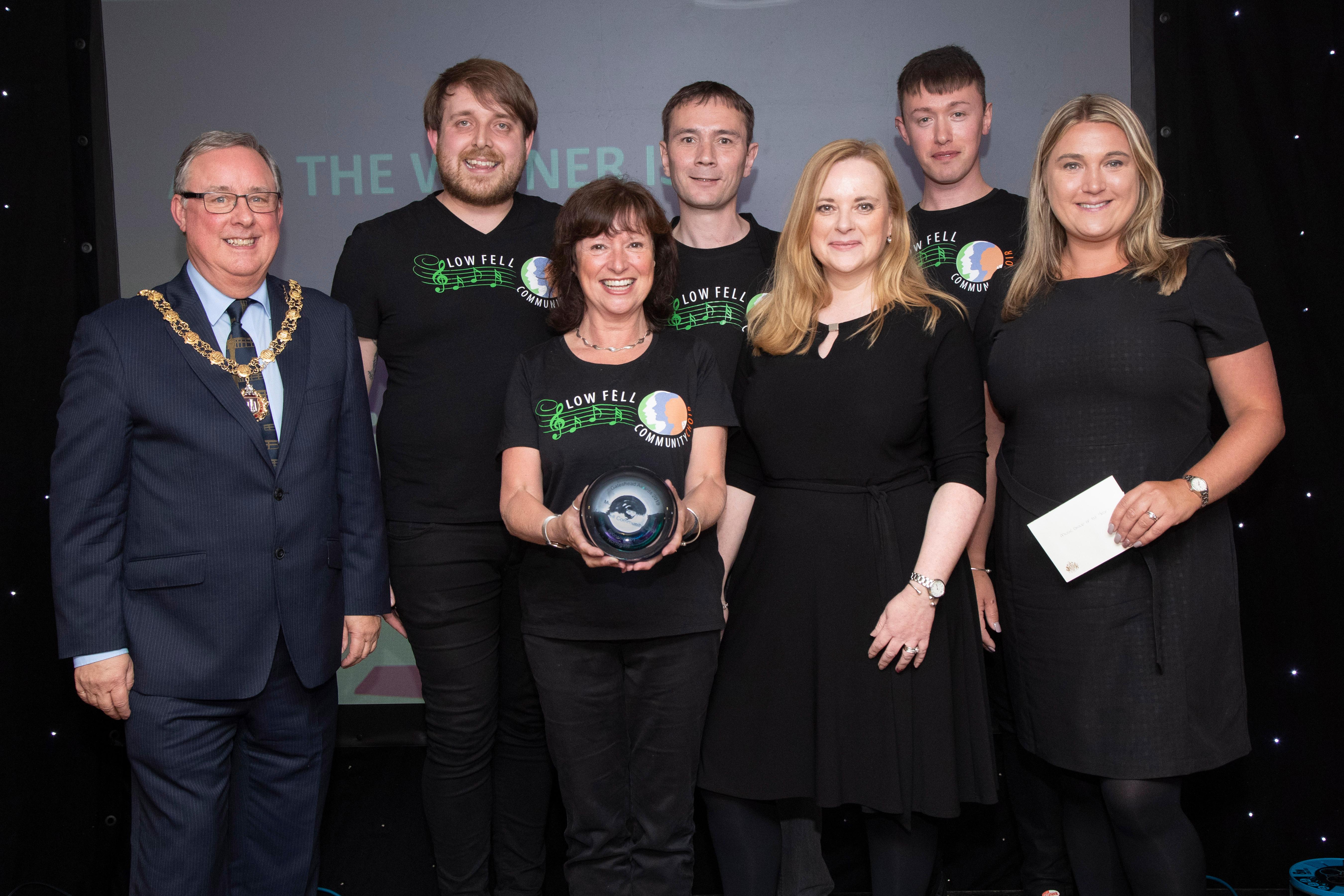 Low Fell Community Choir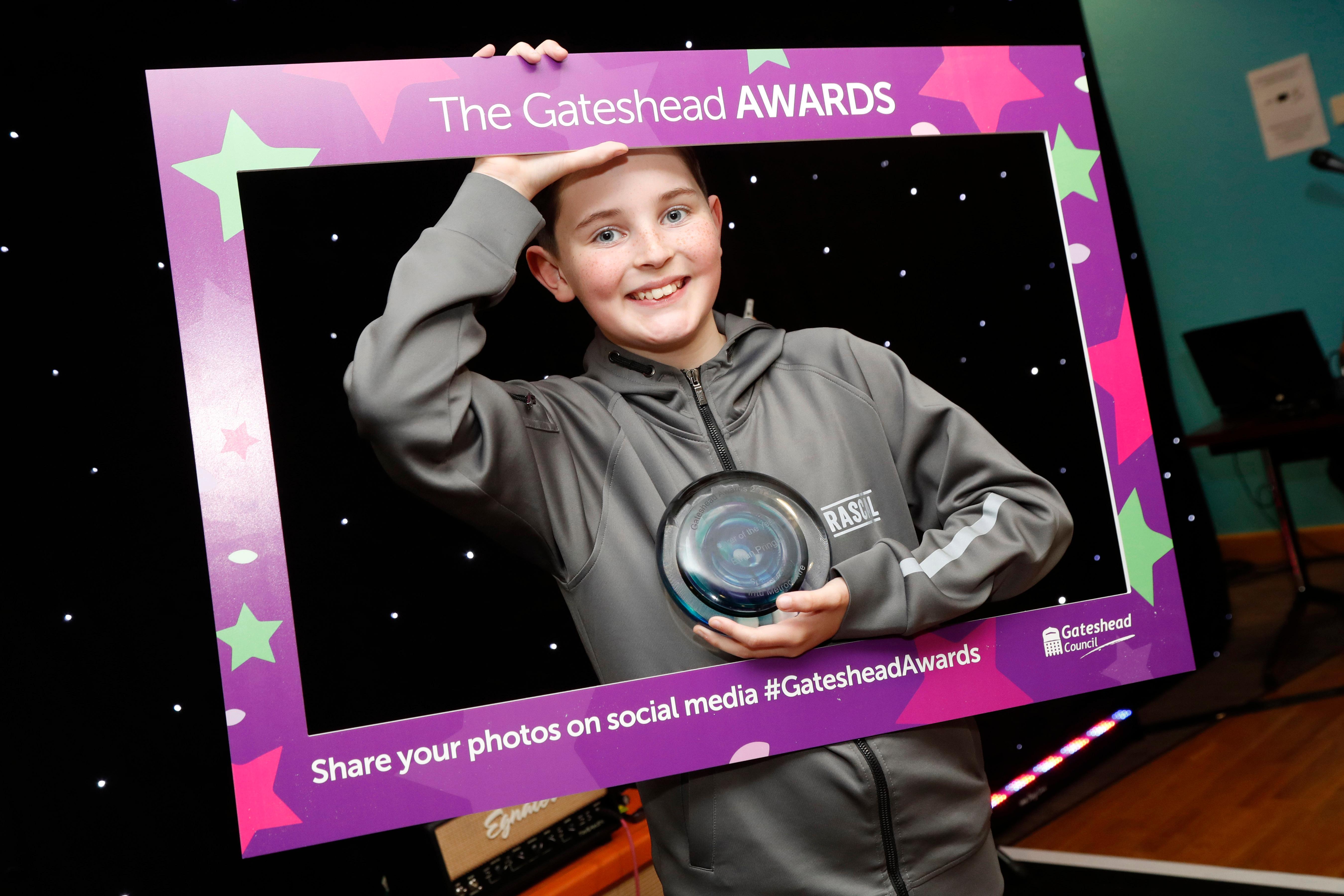 Ethan Pringle - Carer of the Year celebrates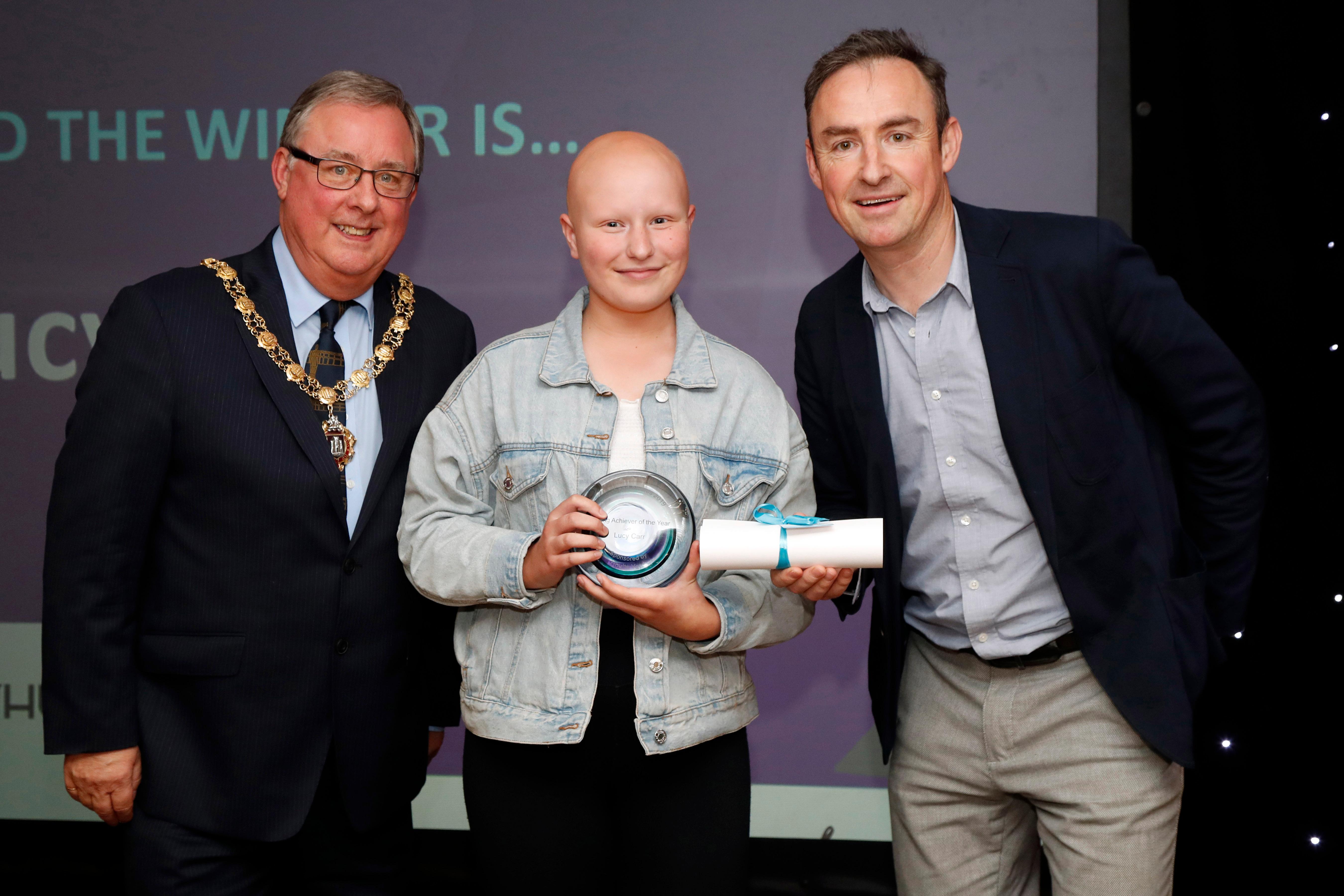 Lucy Carr - Young Achiever of the Year (25 or under)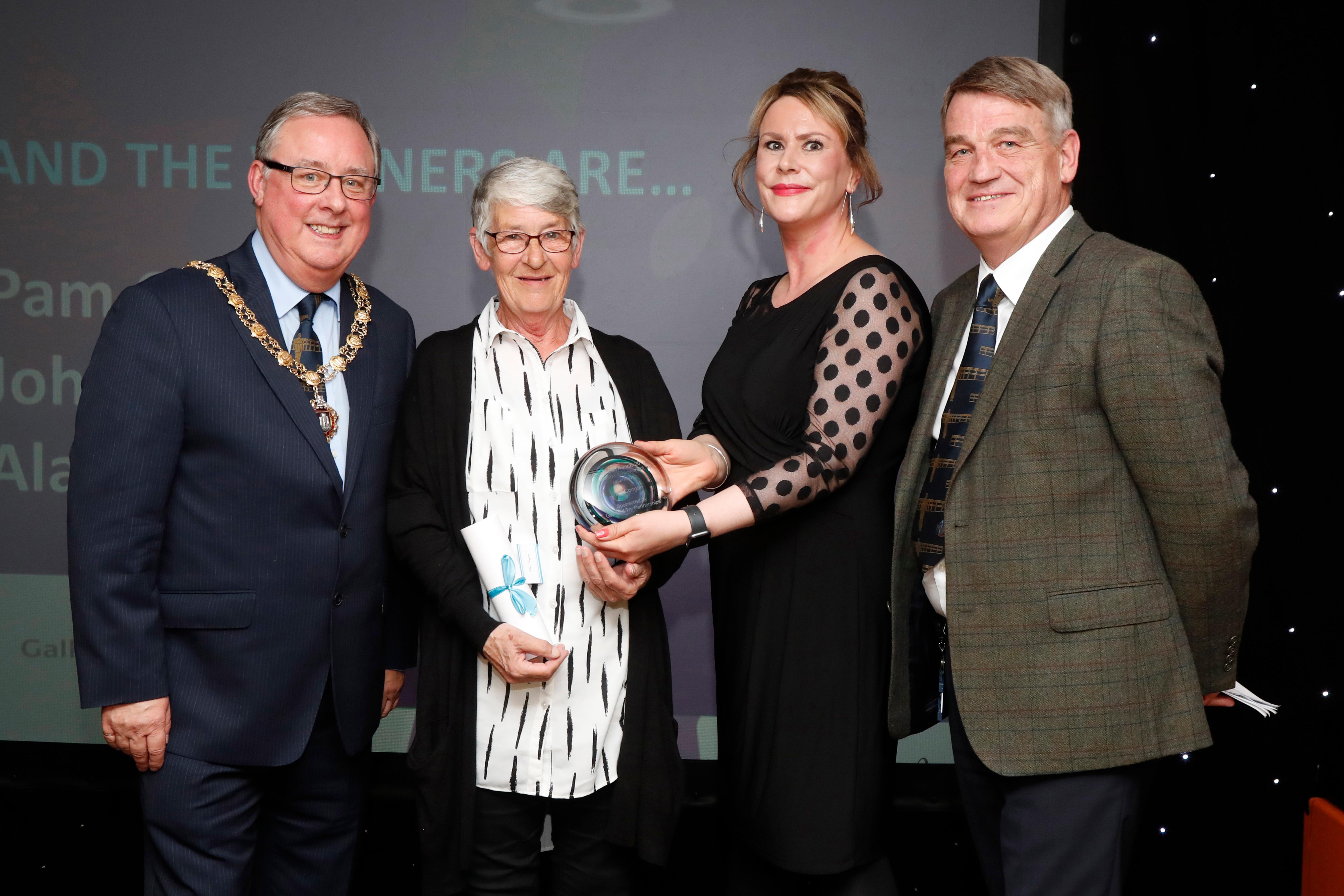 Pam Coogan - Lifetime Achievement Award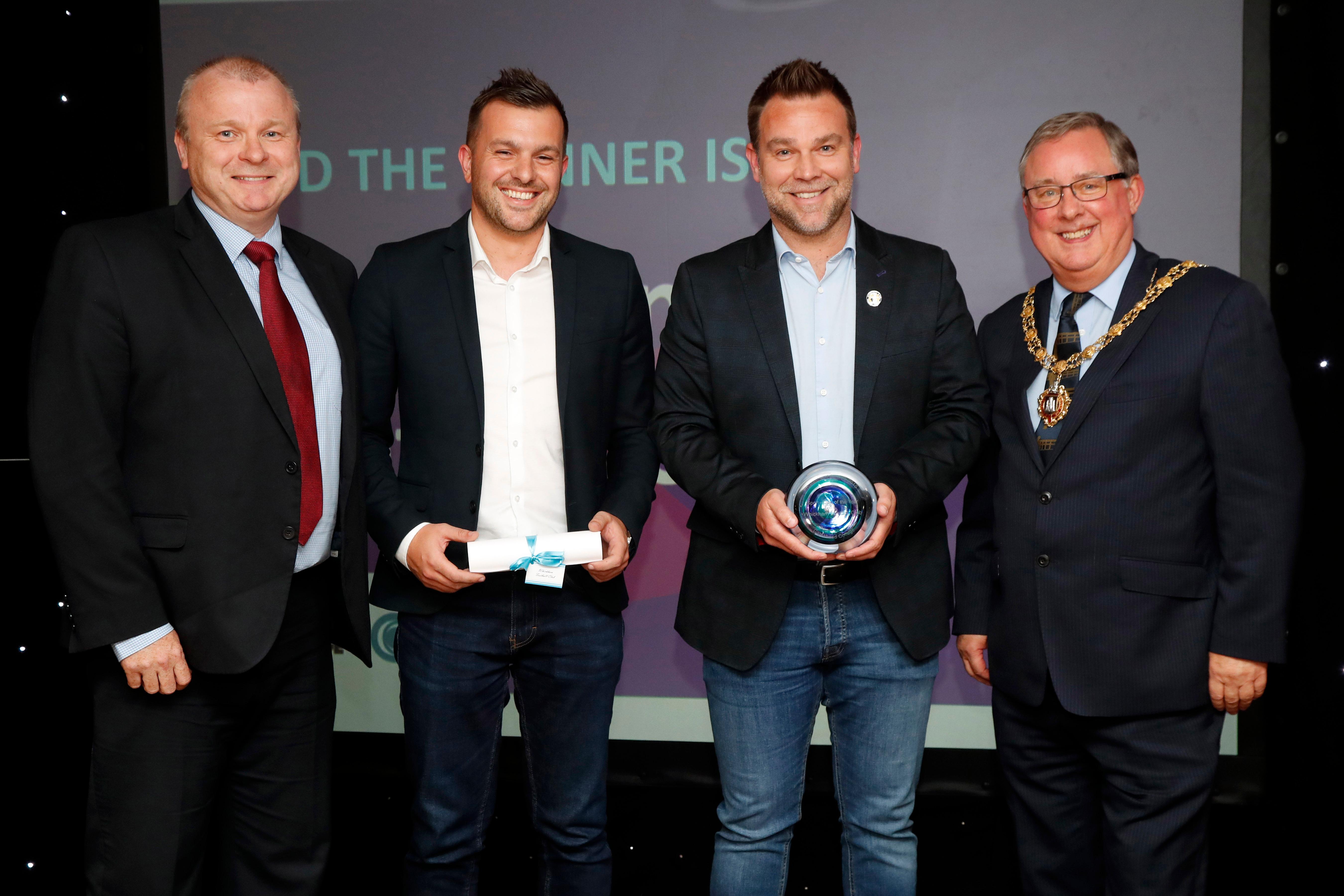 Whickham FC - Sports Club of the Year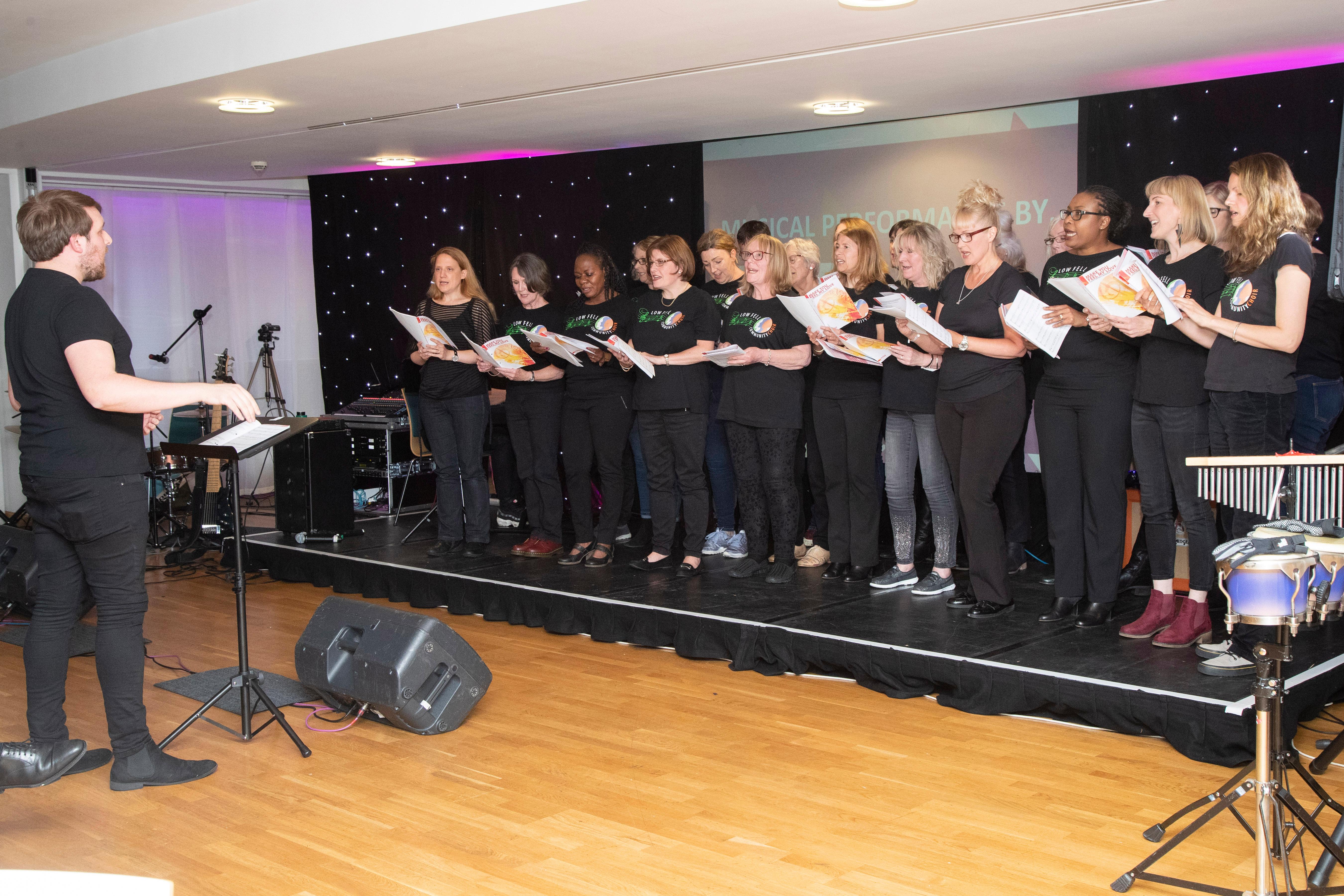 Low Fell choir performing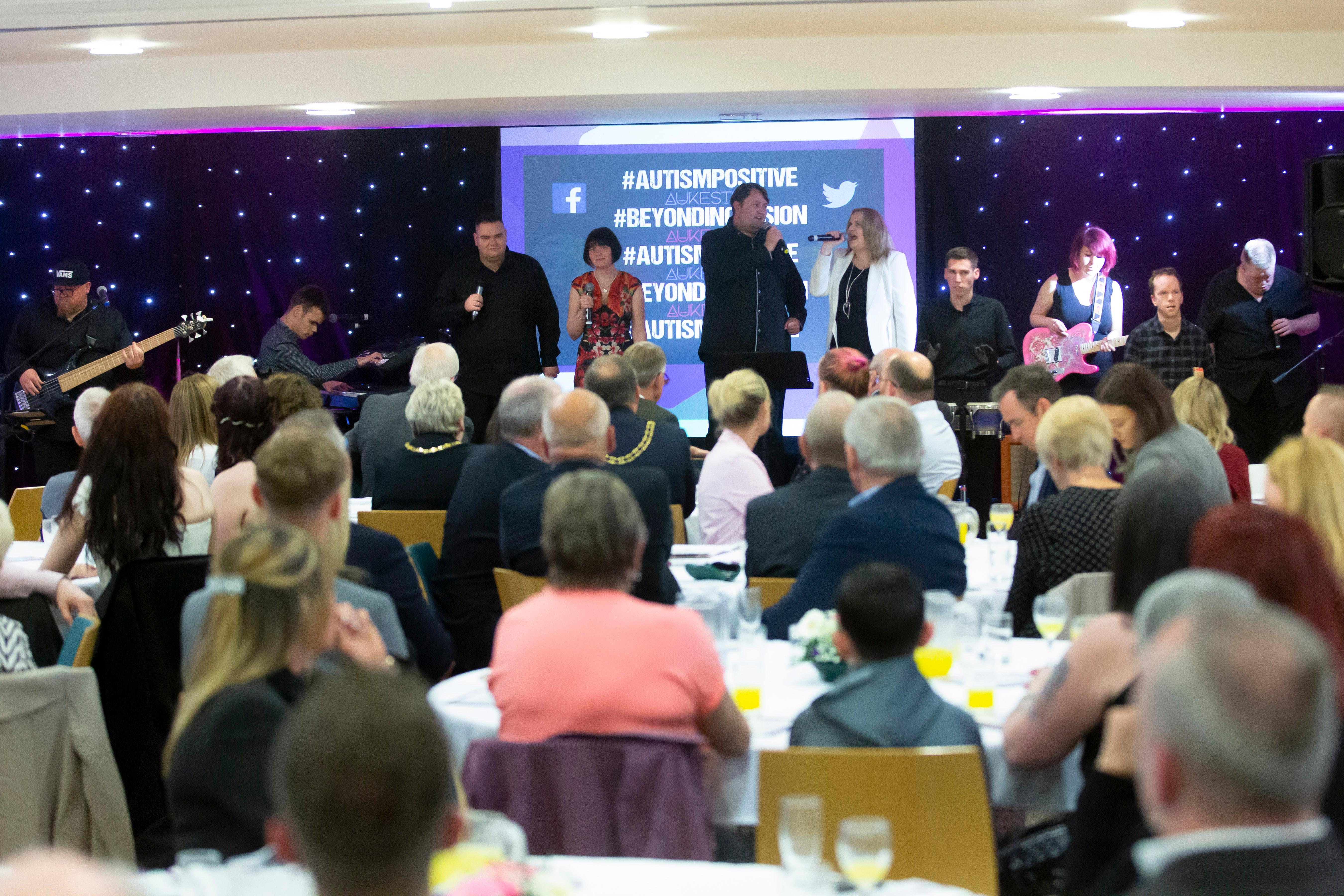 Aukestra performing 2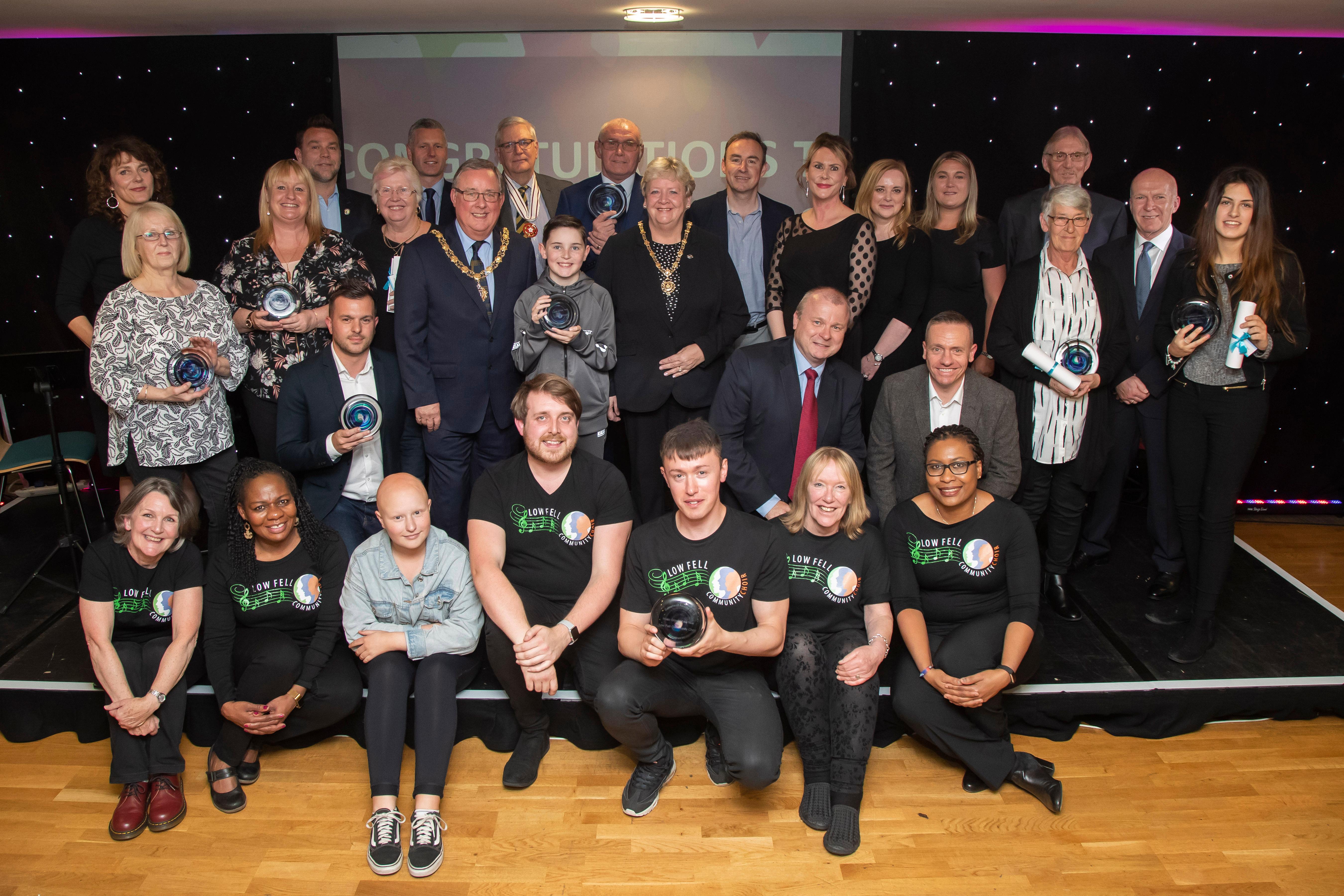 All the winners
<
>
x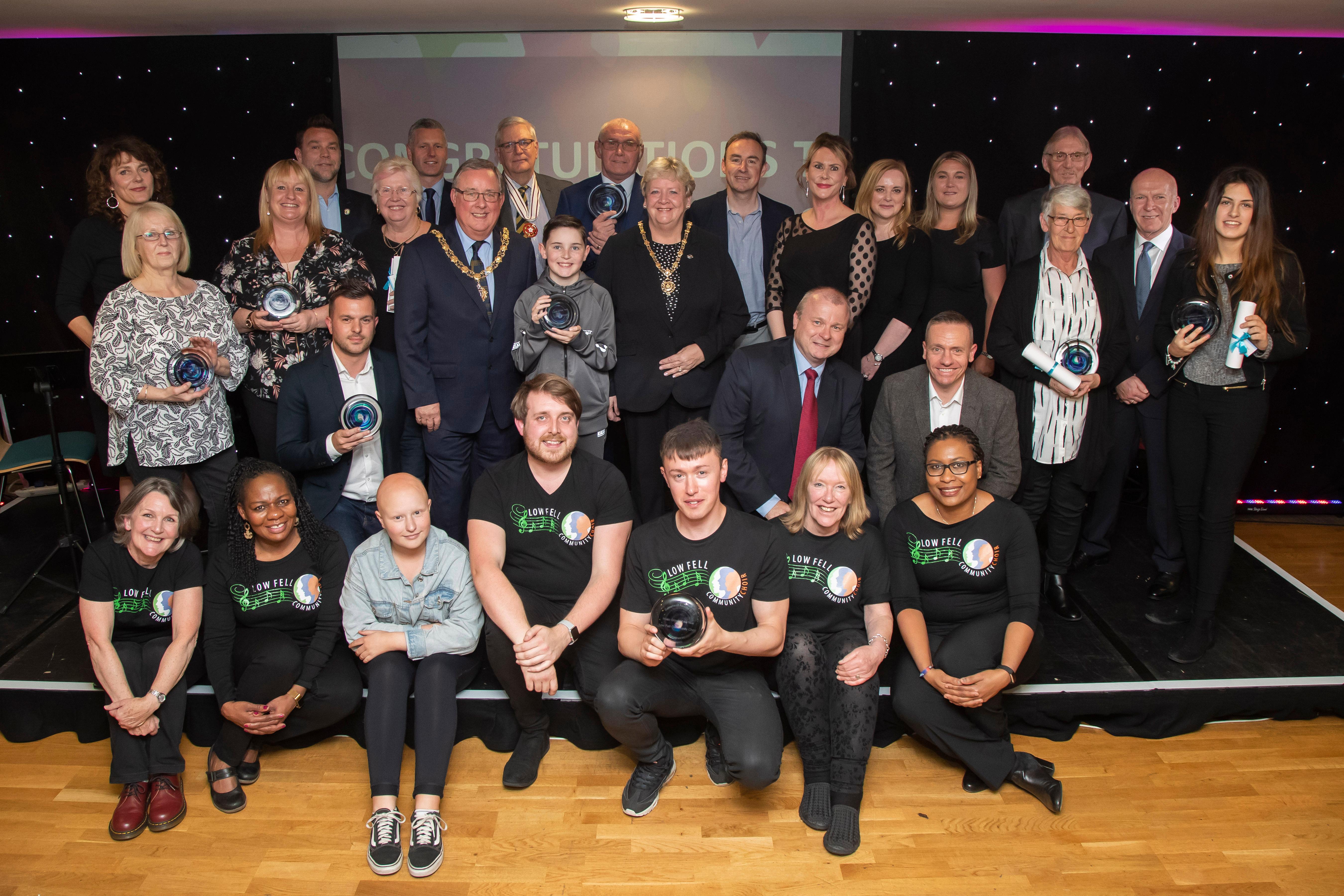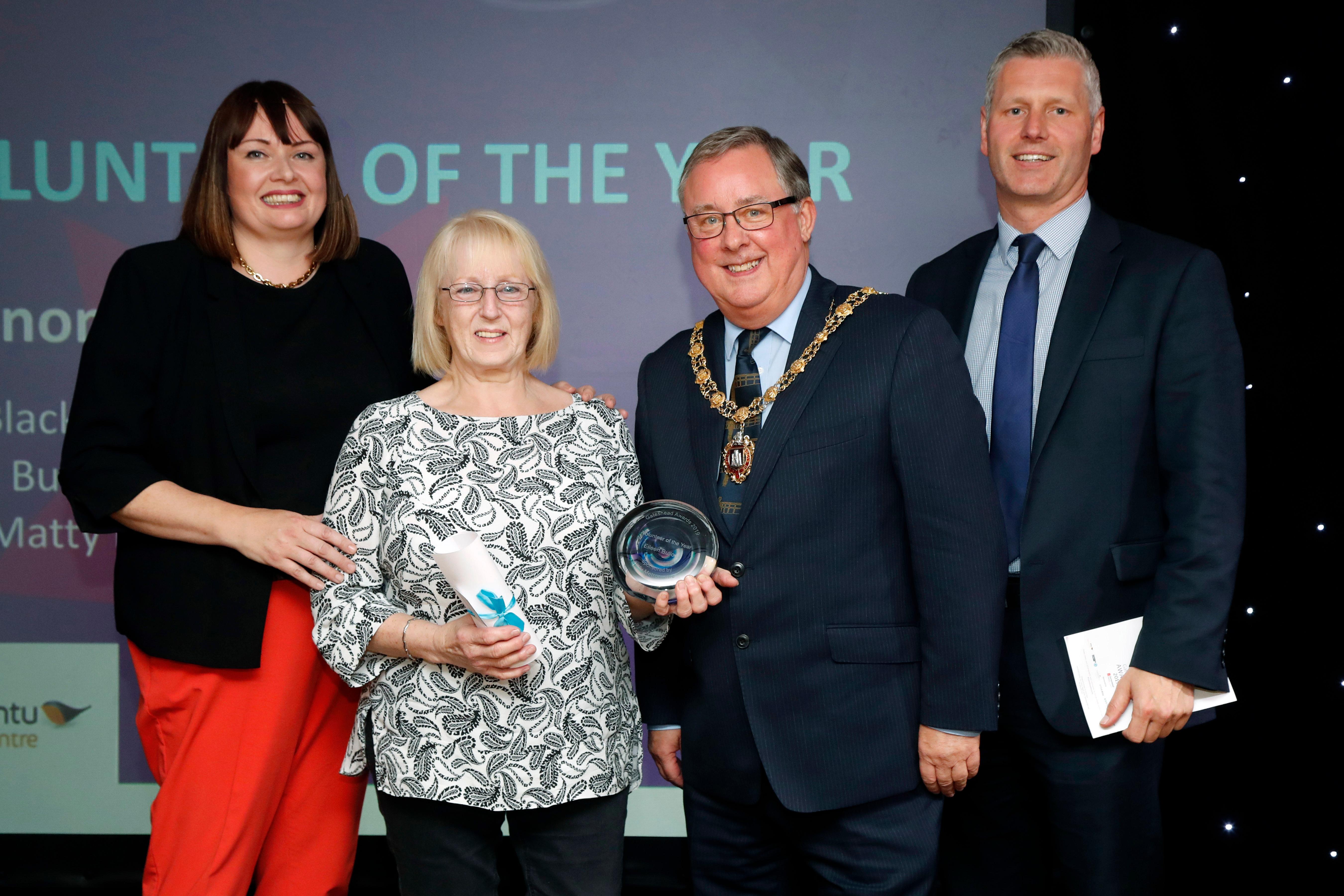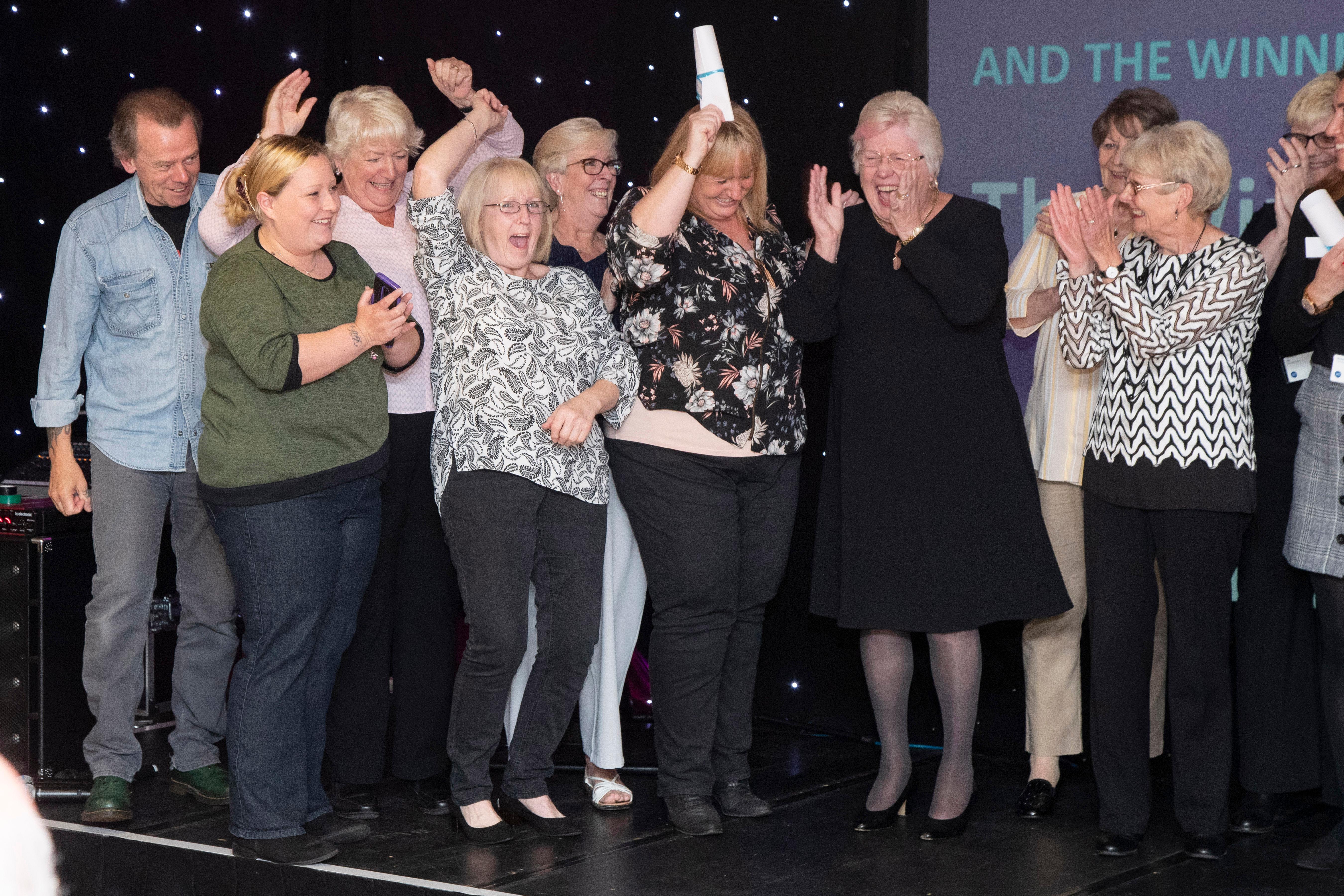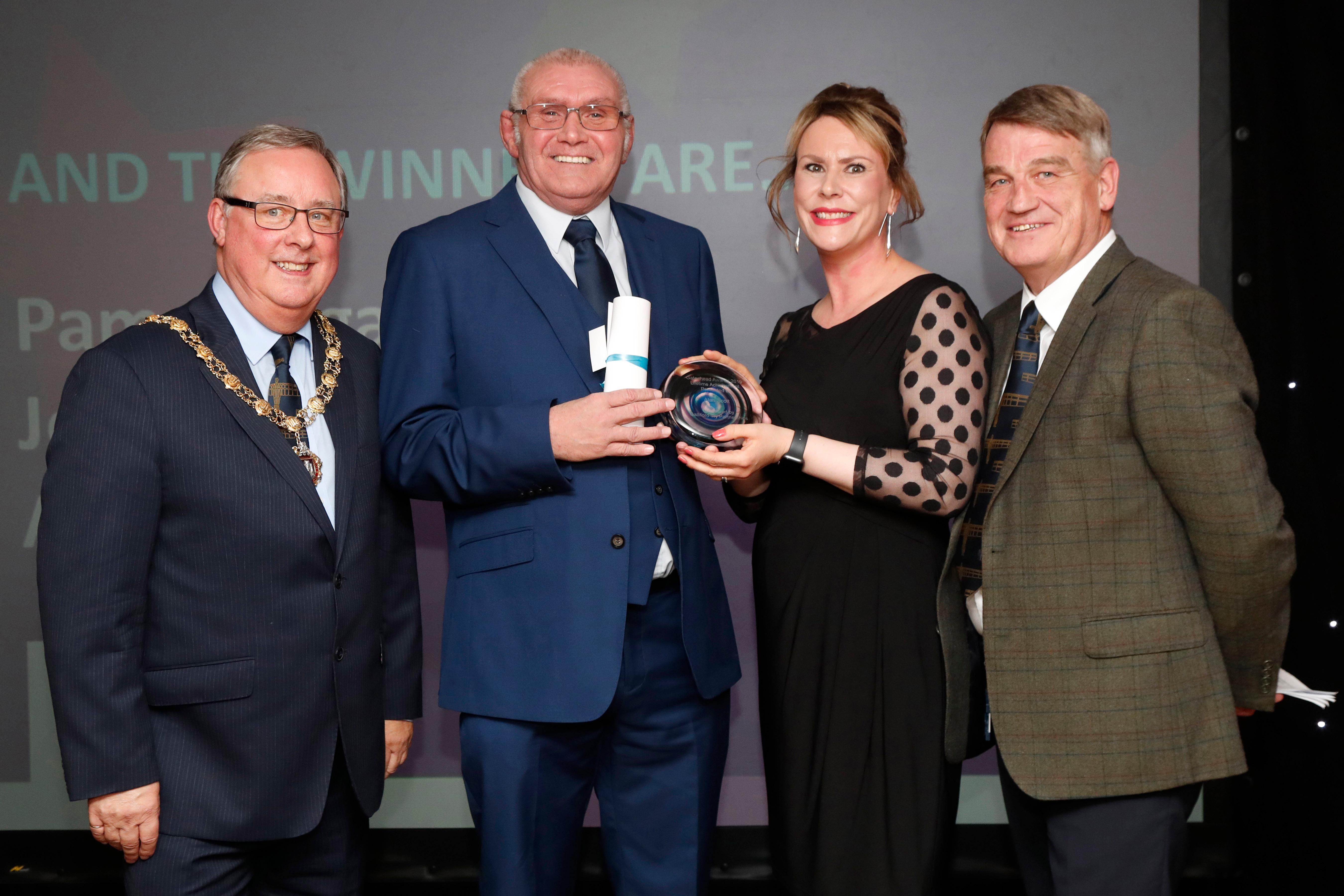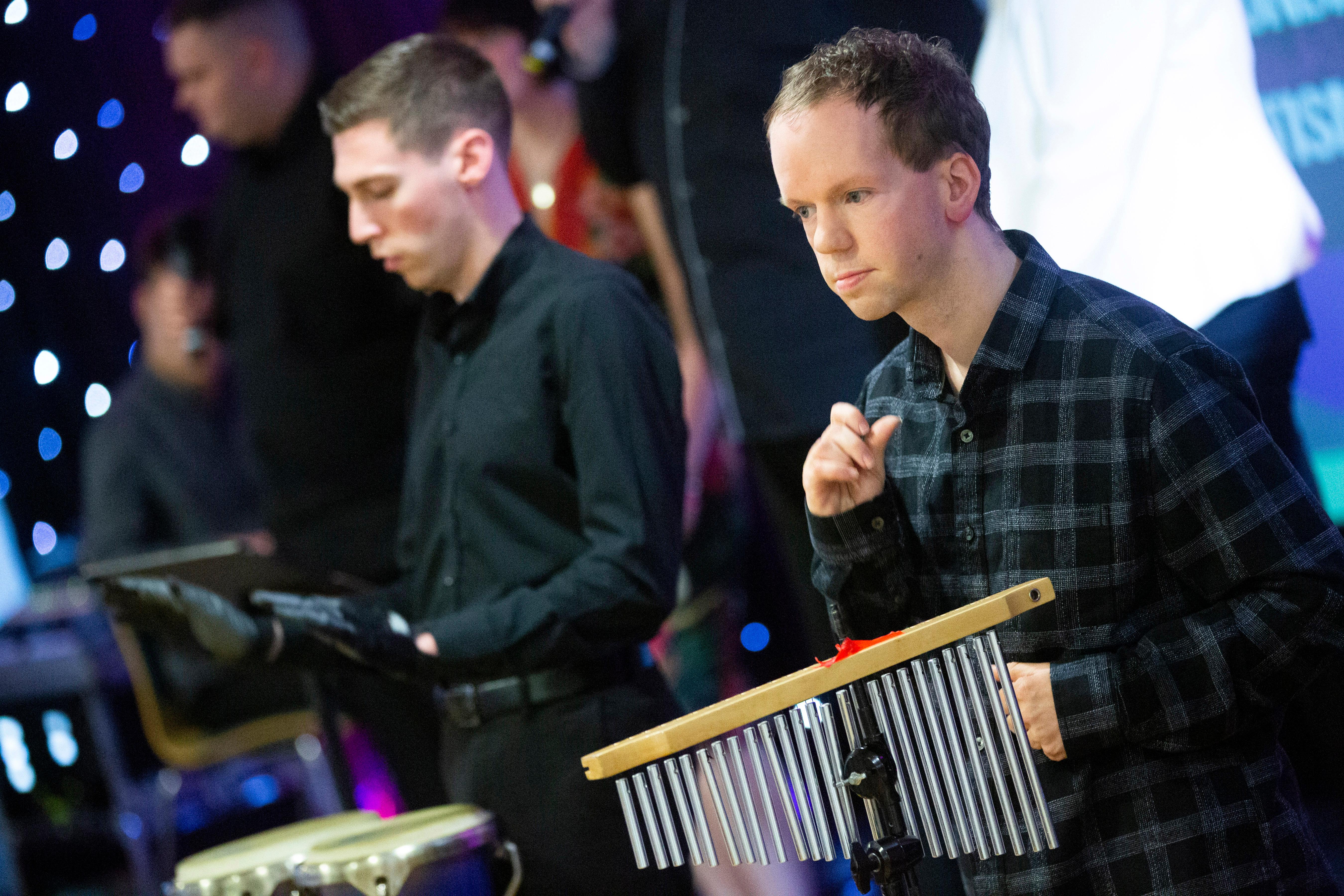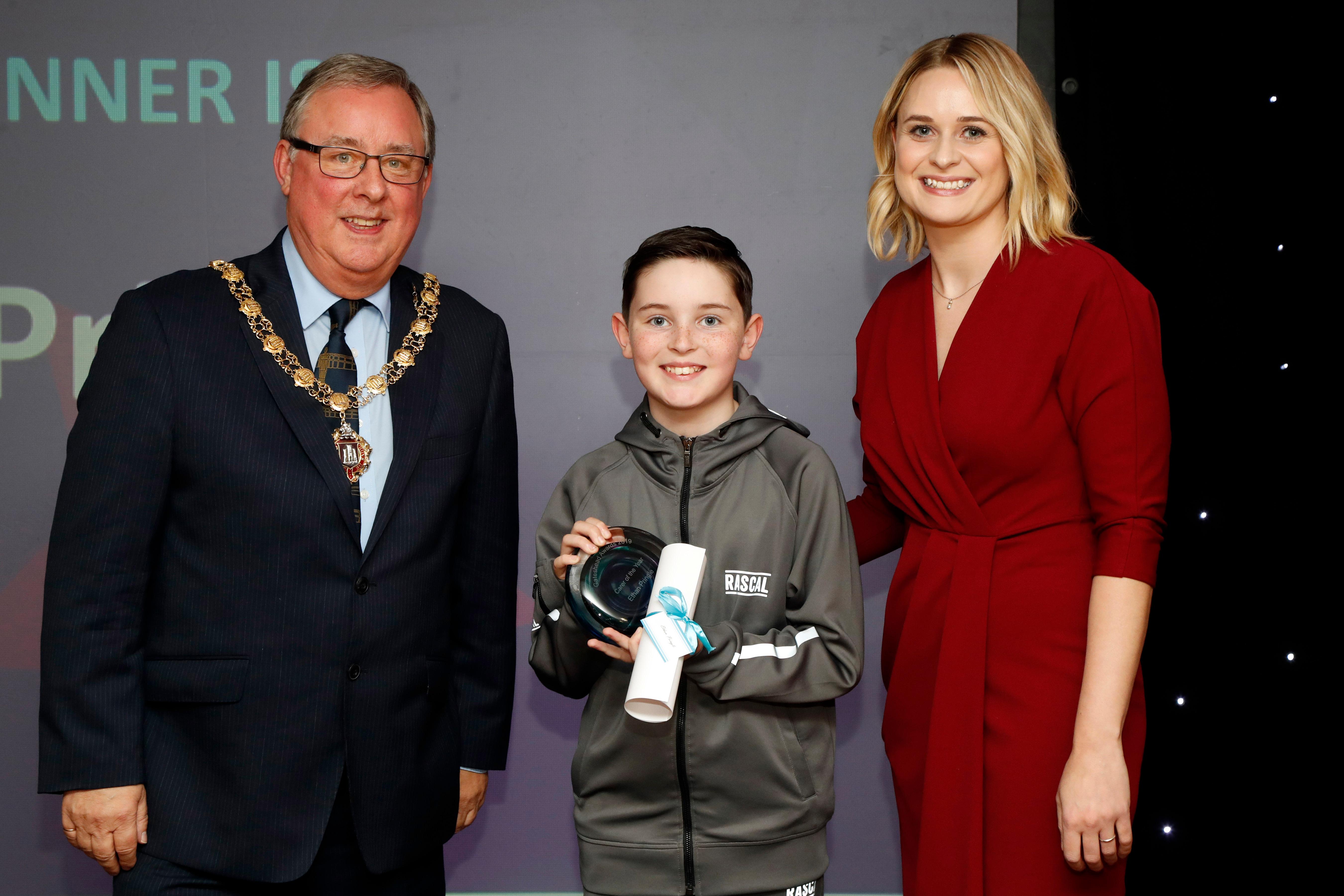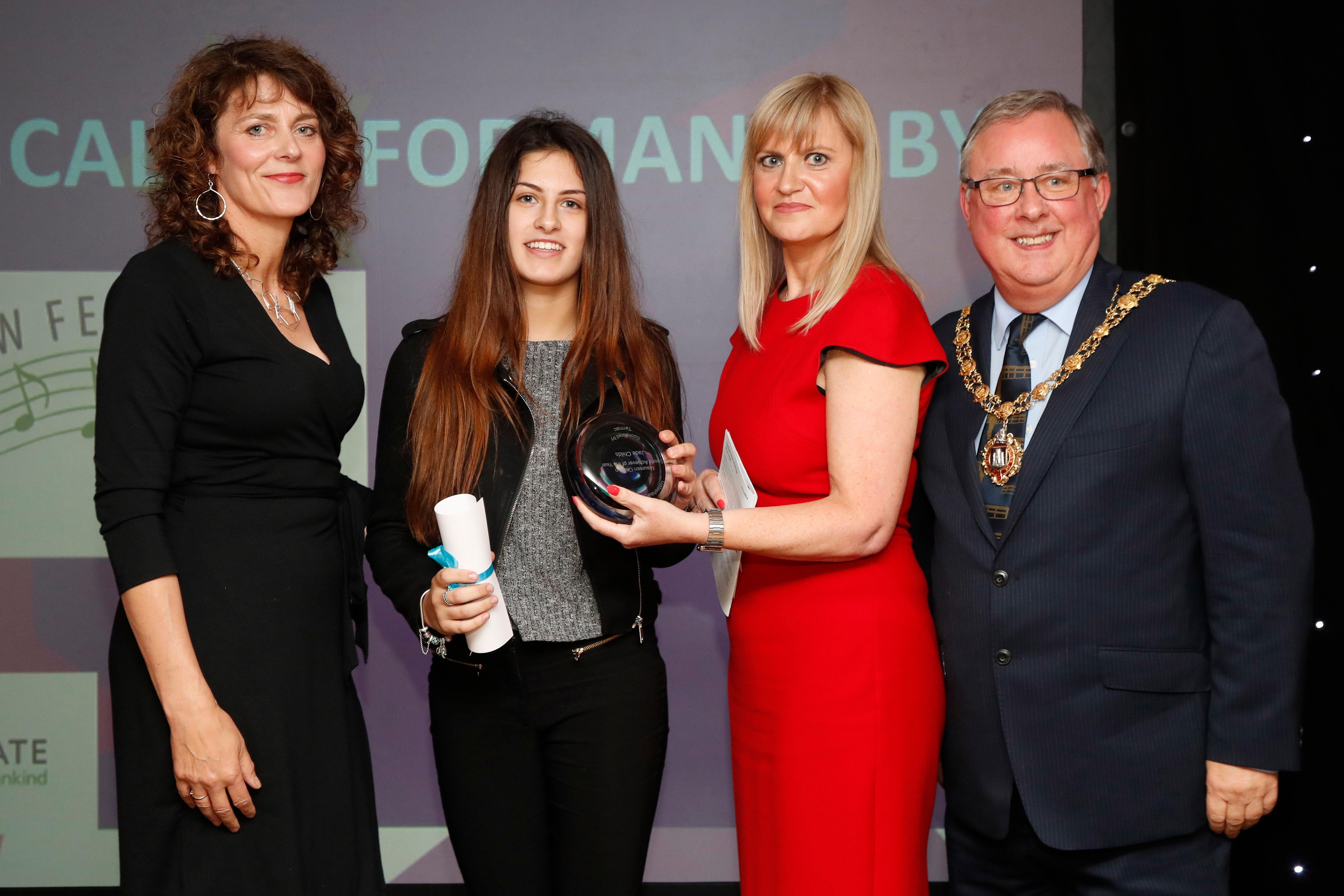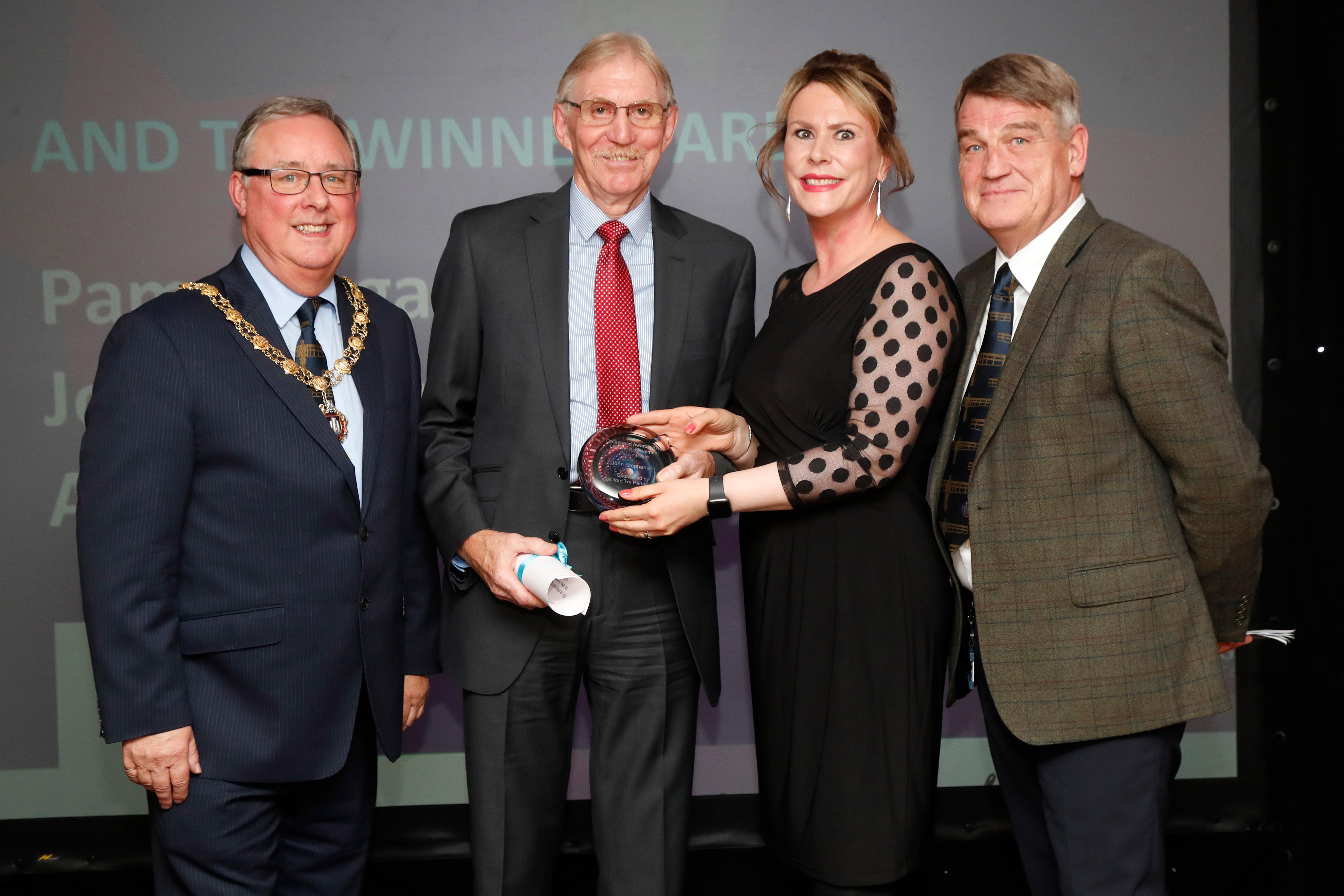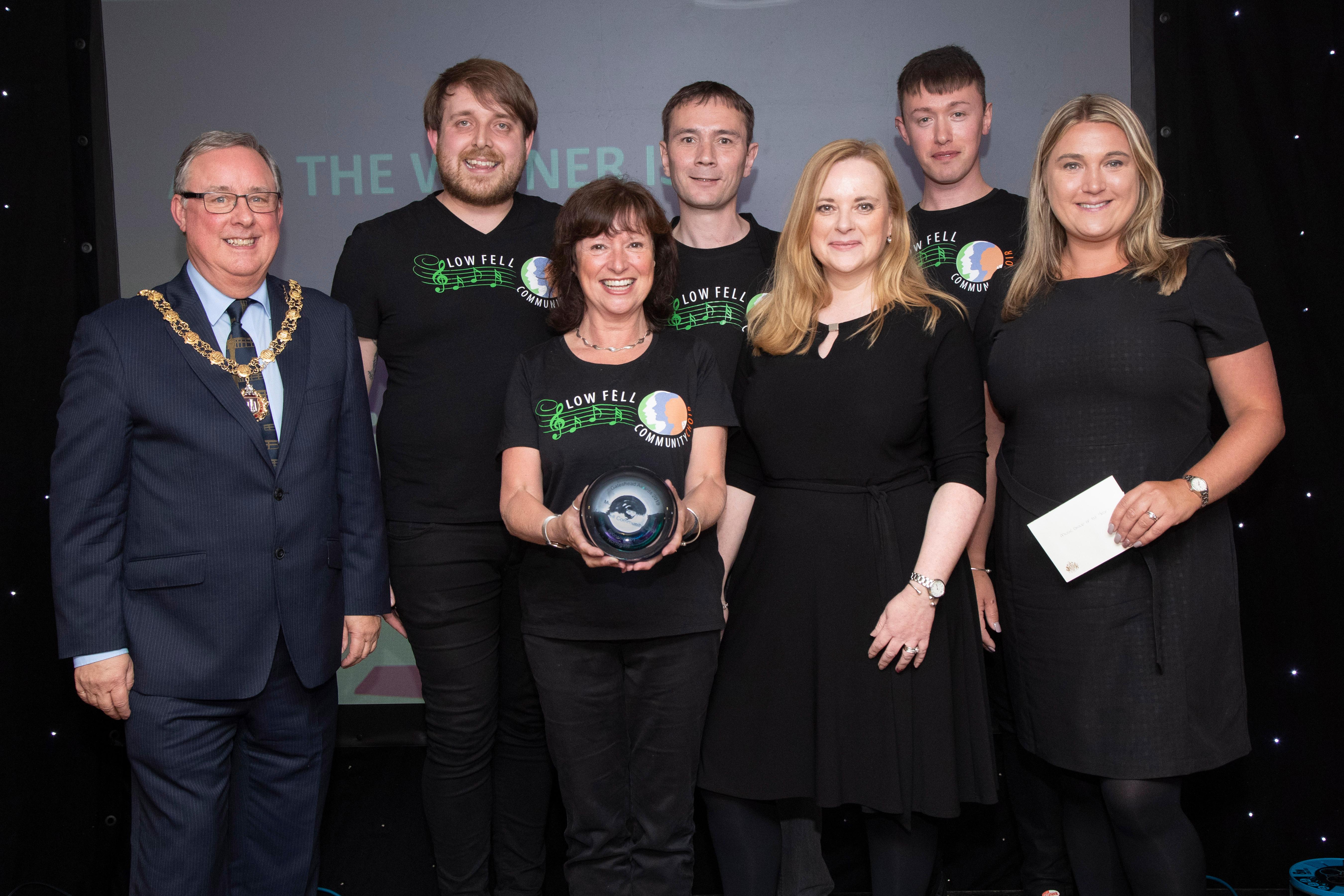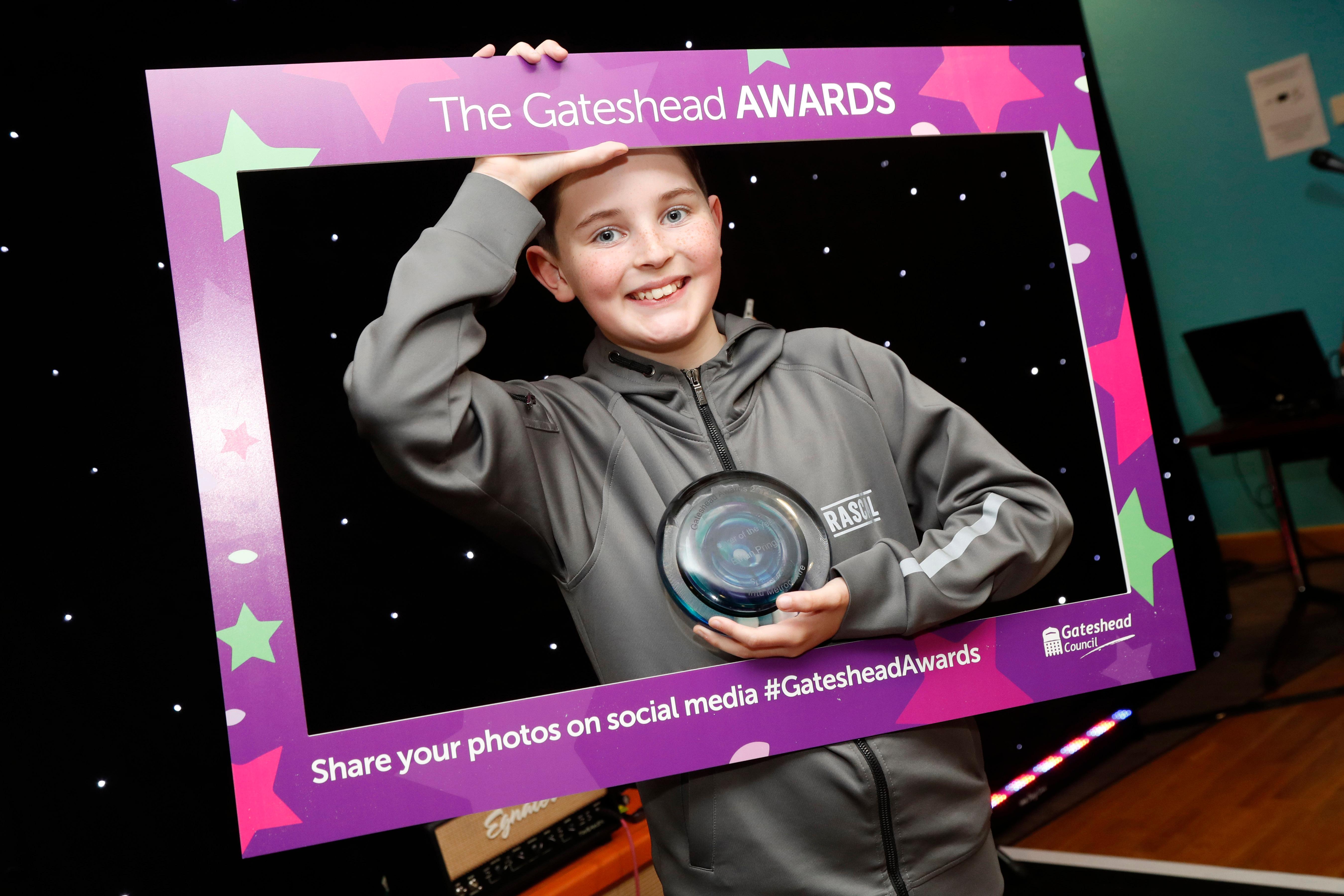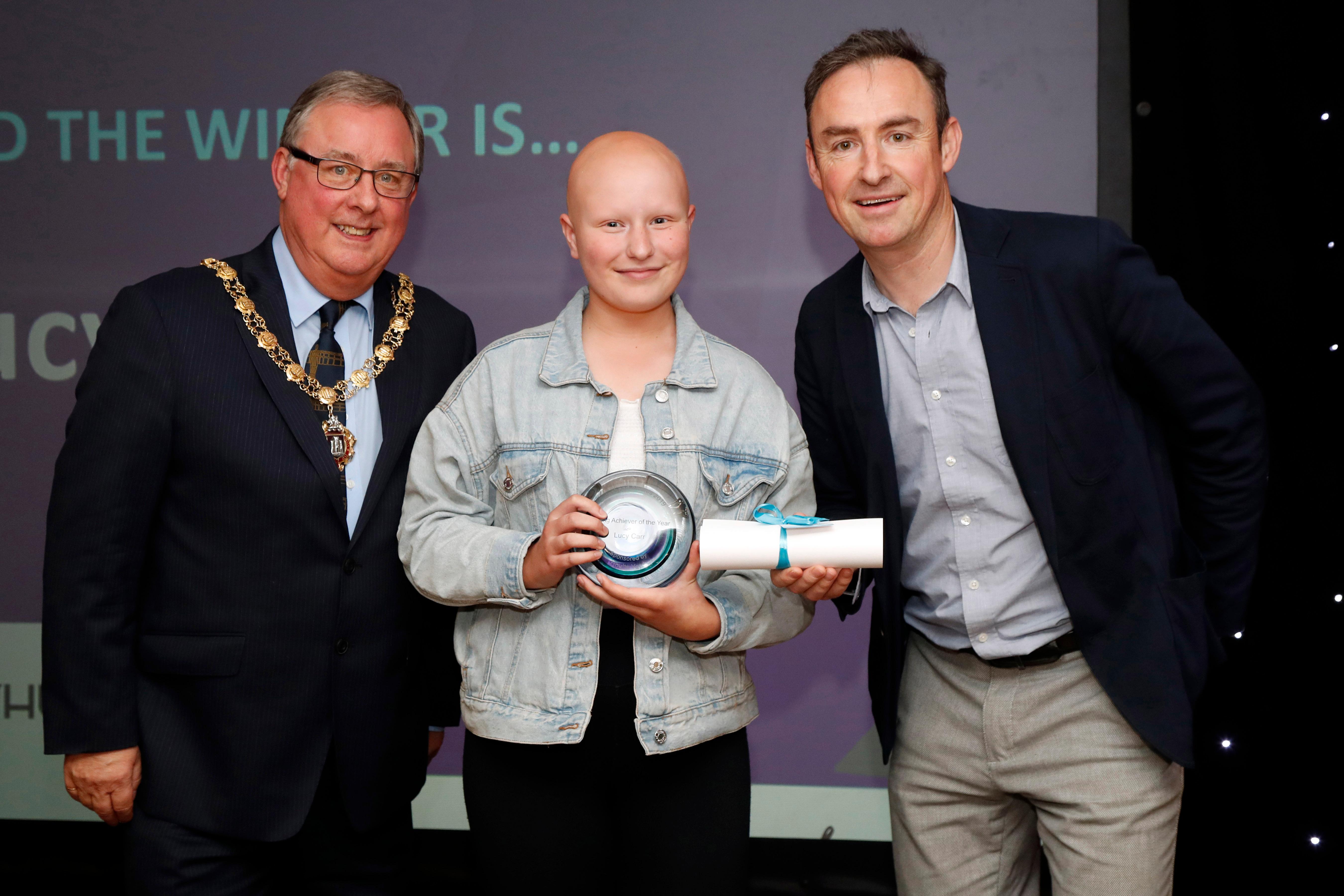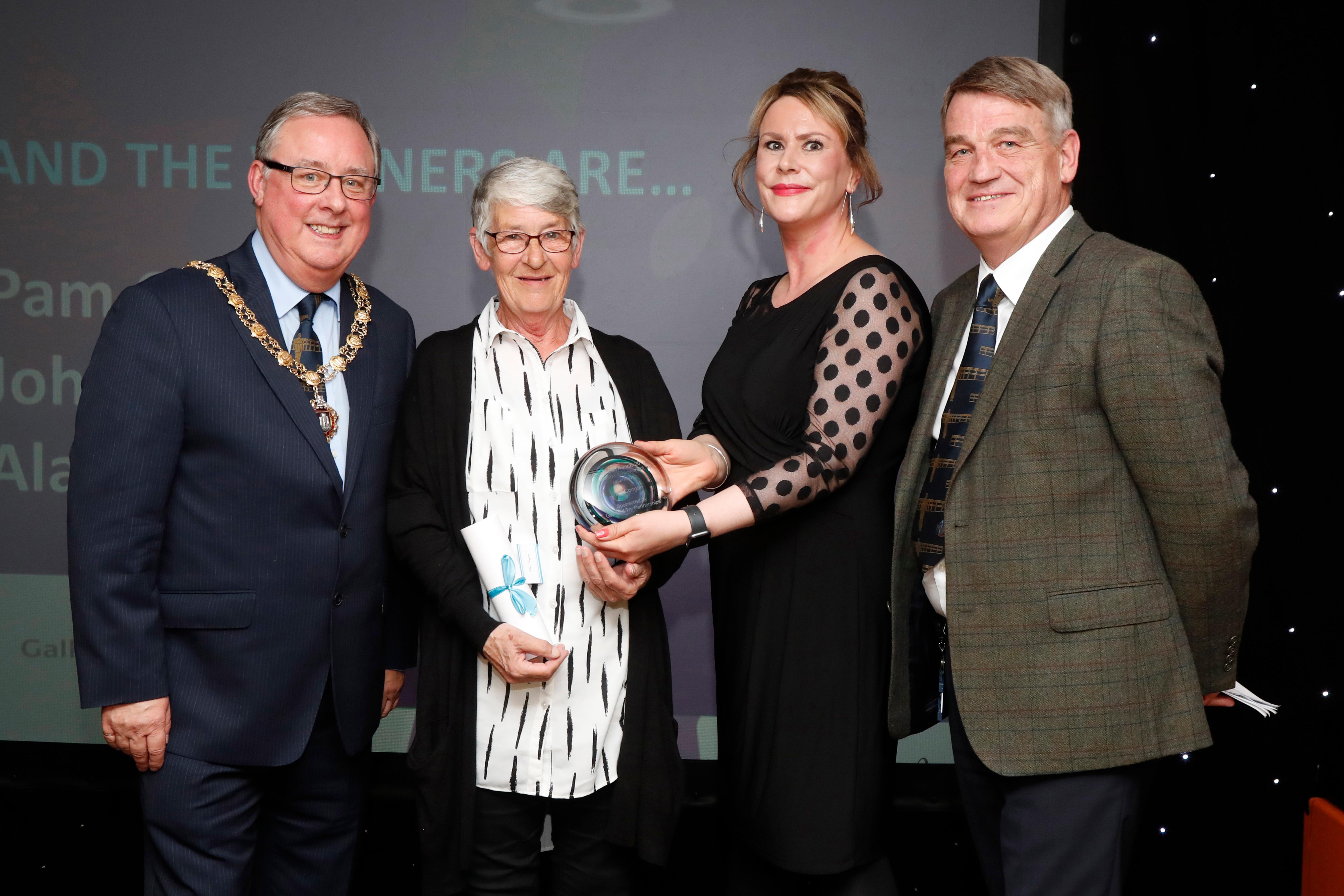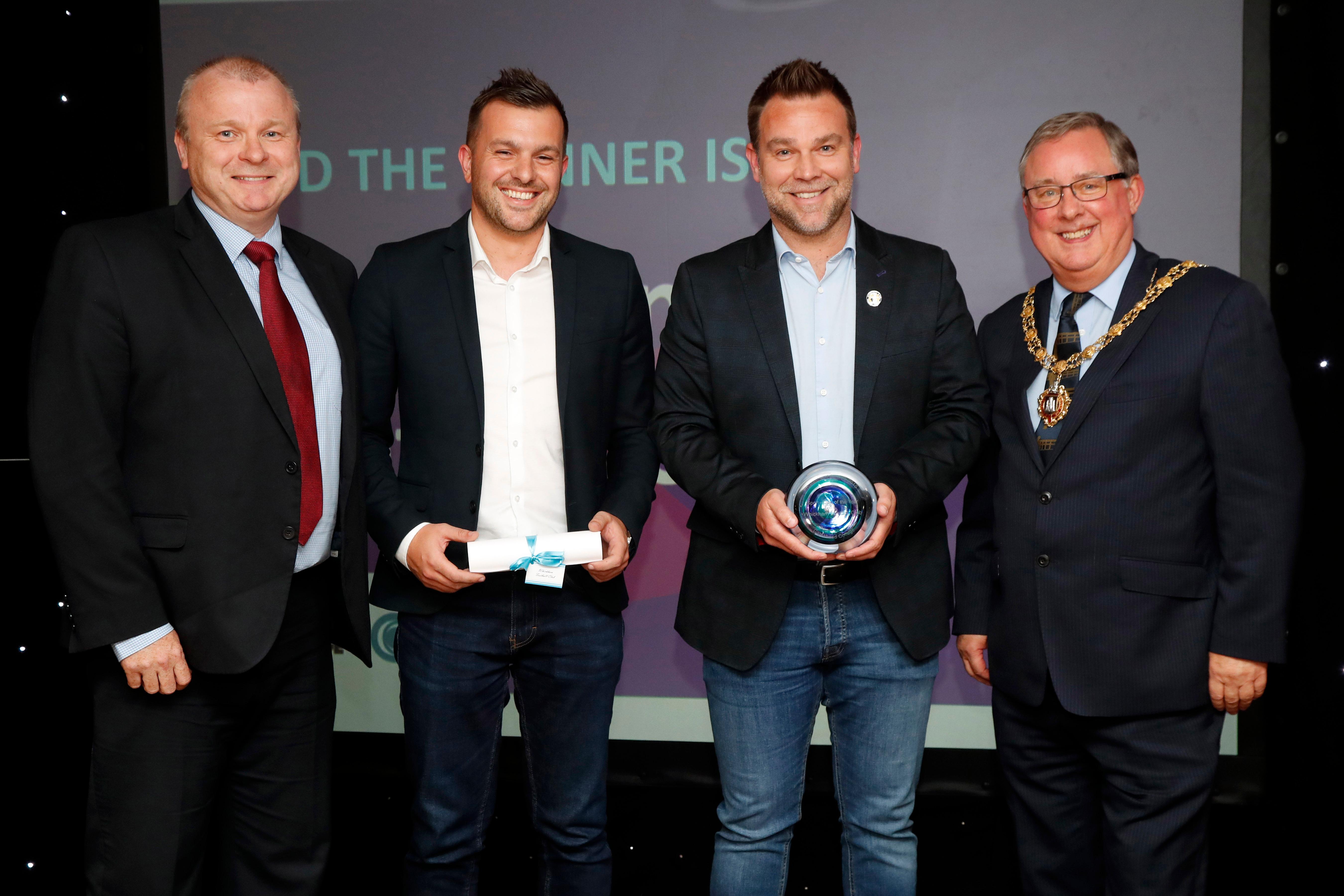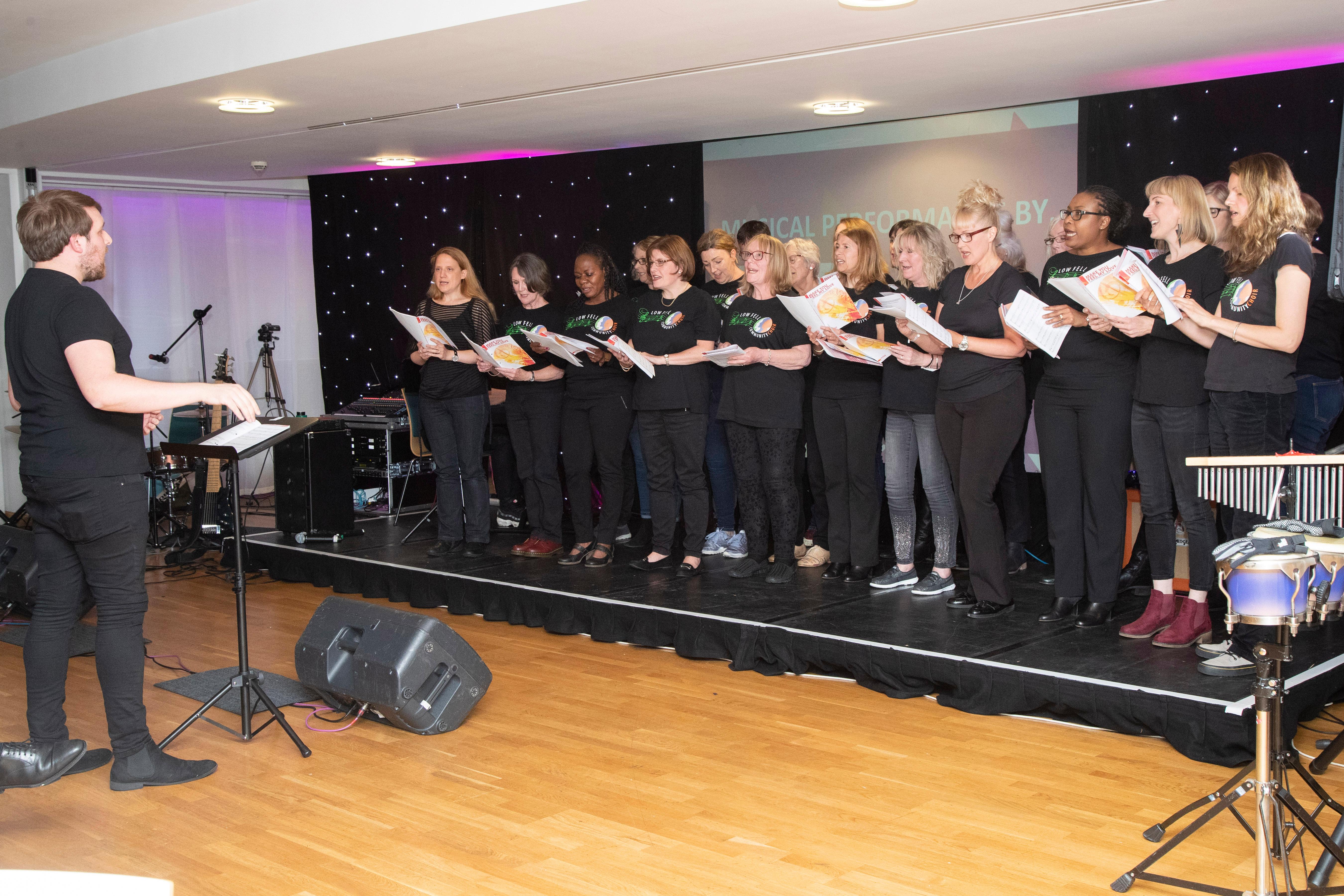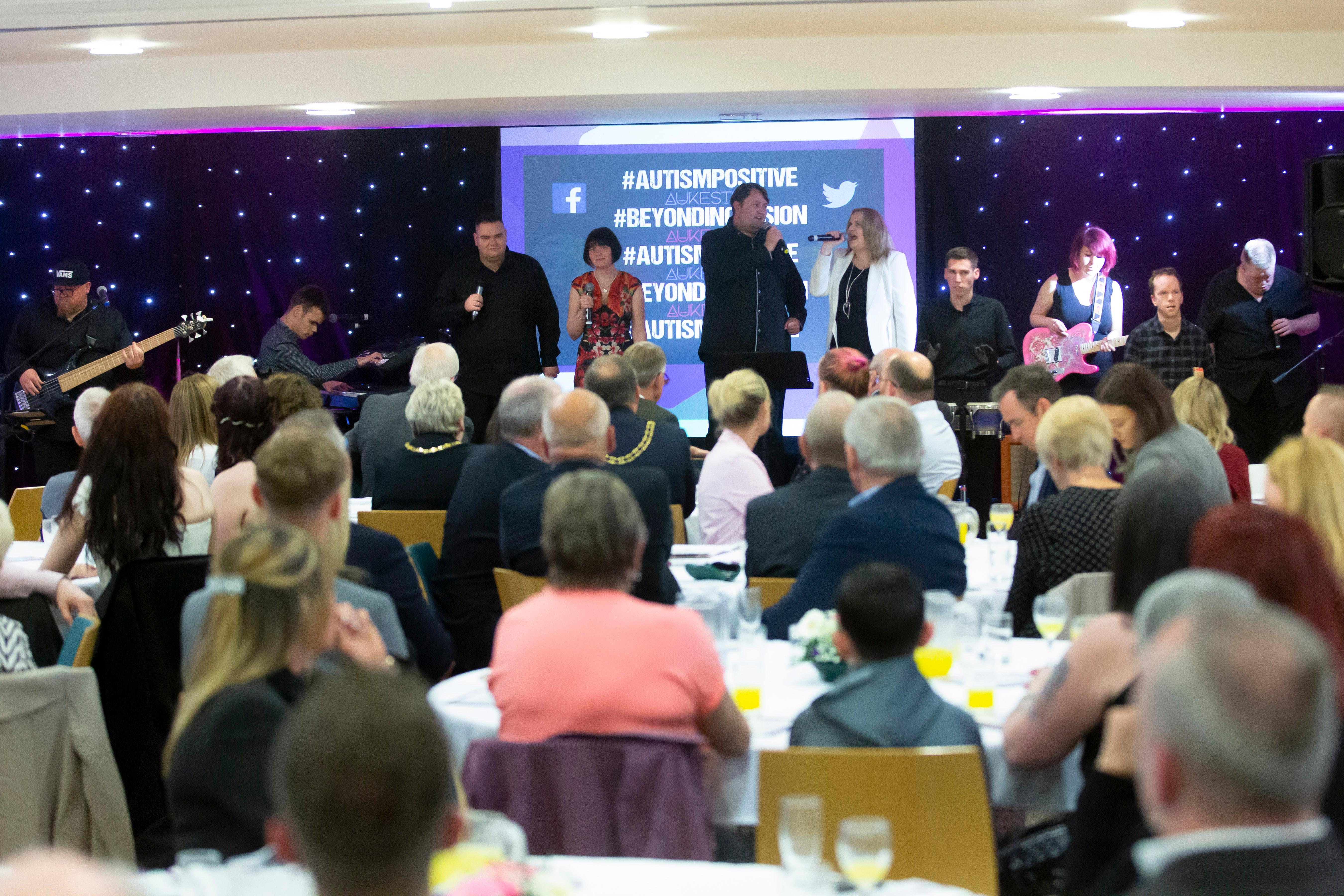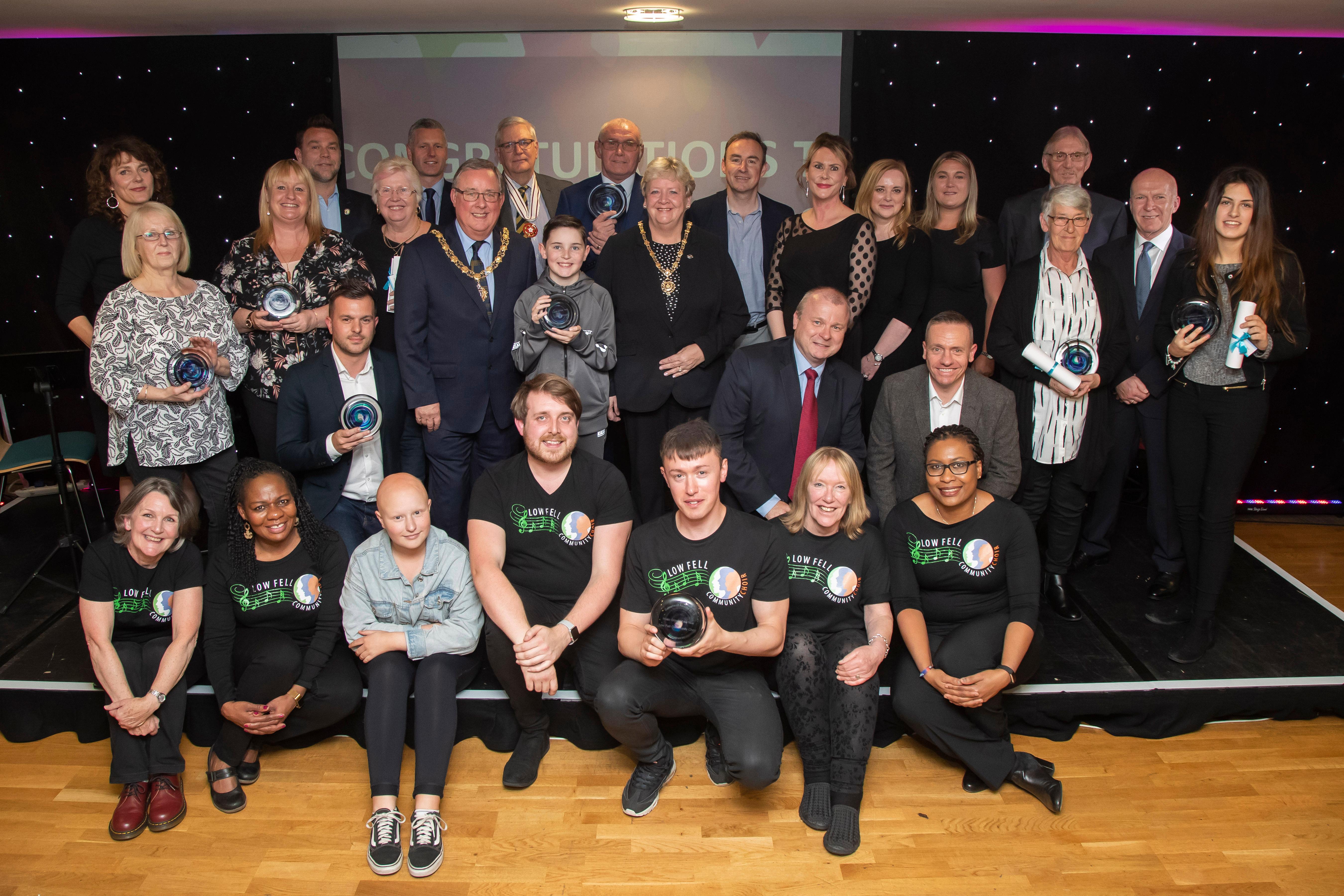 And the winners are....
Volunteer of the Year - sponsored by Intu Metrocentre:
Eileen Bullock
Eileen volunteers at the Winlaton Centre 6 days a week. Eileen runs the lunch club and helps families to learn to cook on a budget by sharing menu ideas and recipes. She also collects for Fareshare and from these donations hands out 'comfort packs' which include personal hygiene products, toothpaste, household cleaning products and washing supplies.
Voluntary Organisation of the Year - sponsored by Intu Metrocentre:
The Winlaton Centre
Since taking on the management of the centre the committee and the centre's volunteers have ensured it is at the heart of the community. With a wide range of activities, a stock of everyday essentials for those in dire need and with links to other local community groups the centre promotes true community spirit.
Young Achiever of the Year (25 or under) - sponsored by Hoults Yard:
Lucy Carr
Now 12 years old, Lucy lost her hair when she was 6 but inspires others to not let the condition stop them having a full and happy life. Last year she volunteered to be part of a fashions show with the Panache group to raise awareness of alopecia.
Carer of the Year - sponsored by Intu Metrocentre
Ethan Pringle
At only 10 years old, Ethan cares for his mam and dad and helps his 3 sisters who are ill/disabled. He has kept the household going while dealing with his own mental health worries and has jumped up a year in school due to exceptional high standards of work.
Sports Club of the Year - sponsored by Gateshead College:
Whickham Football Club
Having qualified for the top tier of the EBAC Northern League for the first time in 30 years, the club have also had major success in junior football. They have also expanded with an under 11 team.
Maureen Chaplin Sports Achiever of the Year - sponsored by Tarmac:
Jade Childs
Having won 6 out of 8 boxing bouts over the last 12 months, Jade has been chosen to be part of the Tyne Tees and Wear Golden Girls squad and was picked to box in the first all England female box cup in Manchester where she won a silver medal.
Music Group of the Year - sponsored by Northgate:
Low Fell Community Choir
The choir has given local people the chance to come together and share a love of singing. Everyone is welcome to join and the choir has helped the group to manage issues they may be facing including mental health problems.
Lifetime Achievement - sponsored by GallifordTry Partnerships:
Pam Coogan
Involved with the St Chad's Community Project for 27 years, Pam goes above and beyond to help disadvantaged families by supporting a number of different services. From fundraising to supporting parents, cooking to mentoring apprentices - nothing is ever too much trouble.
John Stephenson
John joined Gateshead Harriers in 1959 and is well known in UK athletics having coached for over 45 years. Athletes trained by John have competed at county, regional and national level. In 2018 triathletes trained by him in the running discipline won medals at the European Championships.
Alan Scott
Alan has dedicated a lifetime to the 12th Gateshead Scout Group. He has been an inspiration to hundreds of young people and has ensured they've had experiences they otherwise would not have had the opportunity to take part in.