Land off Portland Street, Pelaw

Sale type:
Under offer

Suitable for:
Residential, subject to planning

Site area:
0.75 ha (1.75 acres) in extent

Price
Offers invited for the freehold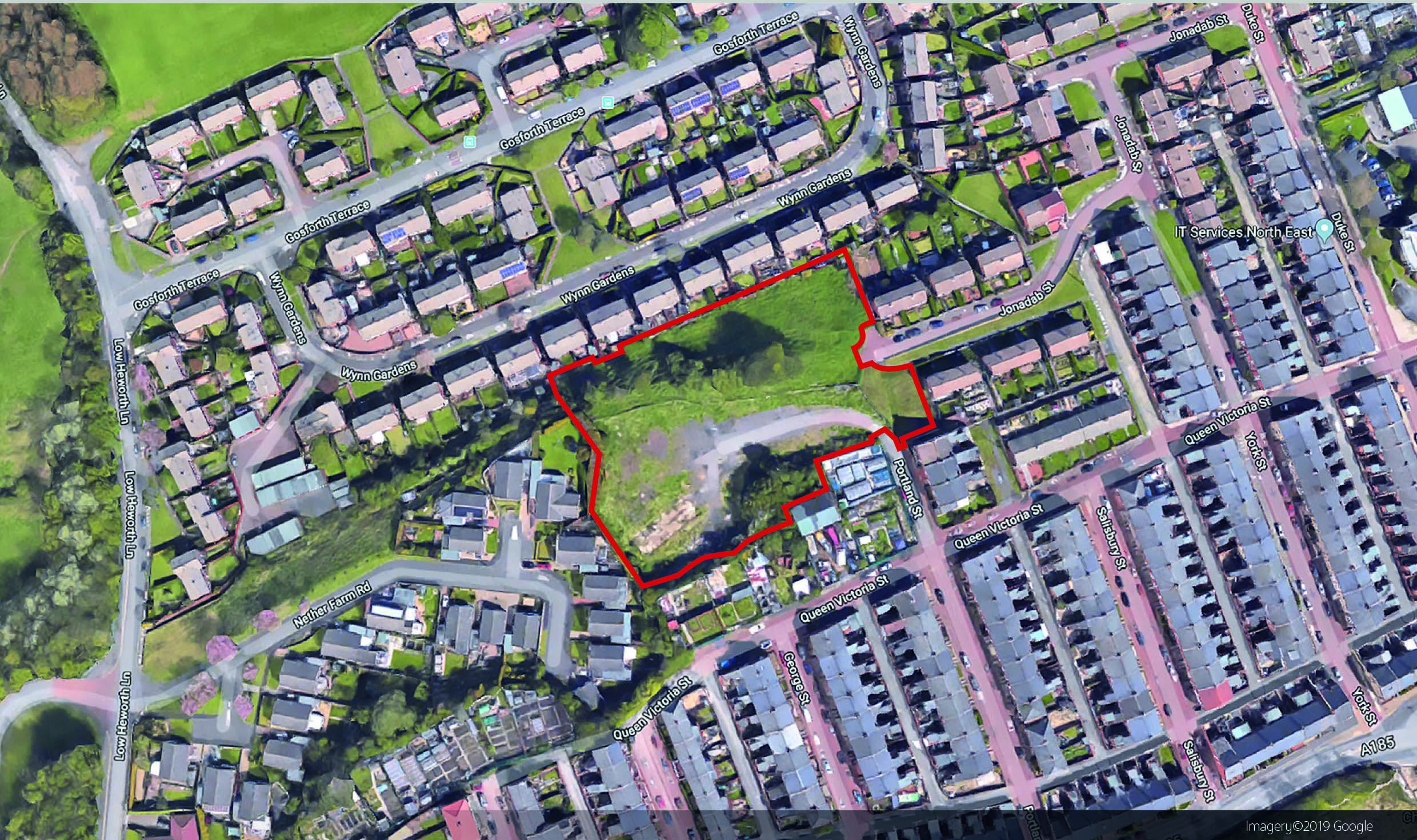 It is located off the junction of Portland Street and Queen Victoria Street and within an area of predominately residential dwellings. Pelaw is located approximately four miles to the east of Gateshead town centre and approximately five miles from Newcastle City Centre. Portland Street leads onto Shields Road (A185) which is the main road through Pelaw. Lidl and Aldi stores are located on Shields Road together with other
local retailers.
Description
The site is predominately grass covered with vehicle access off Portland Street. The topography of the site varies greatly from the Northern to the Southern boundary. Part of the site was previously used for the storage and maintenance of motor vehicles. Early O.S plans show that the site was used as a quarry from 1862 up until 1897.
Sign up to our newsletter
Join our property mailing list and receive updates on the properties you're interested in.

Applications
Should you be interested in this land, please contact Jason Speed on 0191 433 3495.
Enquiries
Disclaimer
Read our disclaimer for more information on the Misrepresentation Act 1967, The Freedom of Information Act 2000 and money laundering legislation.
Read the disclaimer
Commercial property lists
View the full list of properties to let in Gateshead covering industrial units, office and retail premises.
View property list